Professional Pest Control For Yuba City, CA Properties
Less than fifty miles from Sacramento, Yuba City is one of SoCal's charming small cities – but what it lacks in size it certainly makes up for in pest problems. A pest infestation can feel like a disaster for Yuba City residents, but it doesn't have to be – not when ProServ Pest Management has your back.
Here's what Yuba City residents should know about our home pest control, inclusive commercial services, rodent prevention, and how Sutter County pest control can help you combat fleas and ticks.
Home Pest Control In Yuba City, CA
Your home should be a place of relaxation, but when you deal with a pest infestation, that peace of mind goes away. At ProServ Pest Management, we can help you get it back. When you work with us, you'll receive:
Eco-friendly treatments that are safe for you, small children, and pets
Flexible scheduling
Effective treatments that keep pests away
Follow-up visits to provide ongoing protection for your home
For the best in home pest control contact the professionals at ProServ Pest Management. We will rid your home of any existing pest issues and help you ensure they don't return in the future.
An Effective Rodent Control Guide For Yuba City Property Owners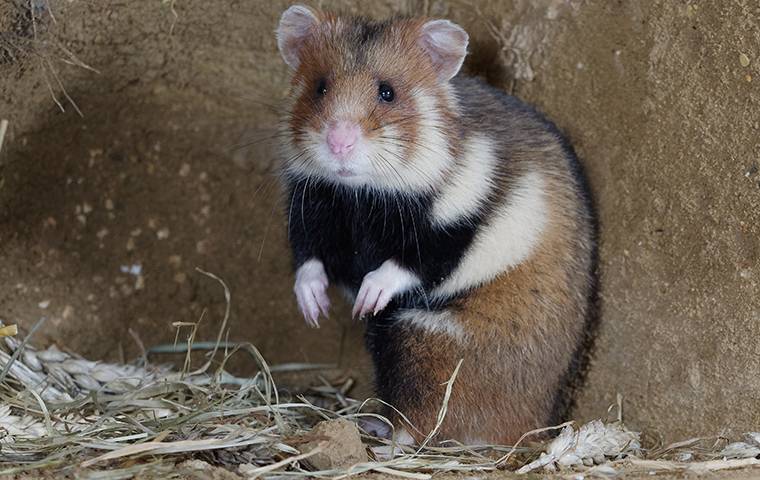 Professional help from ProServ Pest Management is the safest way to deal with existing rodent infestations, but there are things you can do on your own to prevent rodents before they become a problem, such as:
Keep leftovers and food products tightly sealed and packaged to prevent rodents from smelling them.
Wash dirty dishes regularly, and don't leave them sitting in your sink overnight.
Use a rodent-proof material, like steel wool, to cover up any gaps or holes in your walls and foundation.
Regularly empty garbage cans and use tight-fitting lids.
Replace ripped or torn window and door screens as soon as you notice them.
Trim back any low-hanging tree branches near your home.
Fix drainage or moisture issues around your property as soon as possible.
Use recurring professional services to ensure you don't have rodents.
How do rodents get inside your Yuba City home? Most rodents venture indoors because they're looking for the same three things: food, water, and a warm place to wait out the winter. By eliminating their access to these resources, you can save yourself a lot of time and trouble.
How Much Do You Really Know About Fleas & Ticks In Yuba City?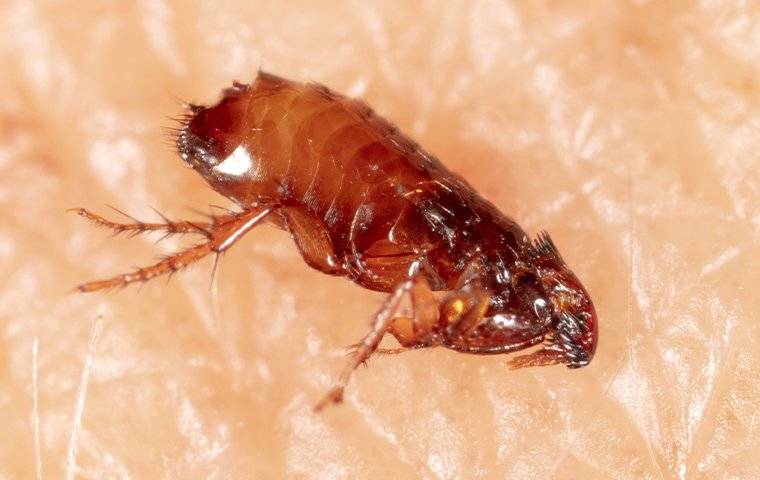 Discovering you have a tick or flea infestation is never fun, and for most homeowners, the first question is, why do we have fleas and ticks? There are a couple of possible causes of a flea infestation, but the most common is through a pet.
If you have a dog or a cat that spends a lot of time outdoors, fleas may hitch a ride on your pet, bite them, and start laying eggs directly in their fur. Even if you don't have pets, fleas can enter your home through other animals, like rodents or wildlife.
Ticks often spread in a similar way. They will wait on long grass or bushes outside and latch onto a human or animal host when you brush past them. Unlike fleas, ticks stay embedded into your skin for a longer period of time.
Fleas prefer animals as hosts since they can lay their eggs on them, but they can sometimes travel on humans as well. It's not impossible for fleas to enter your home by catching a ride on a human, but it's just not as common.
In other cases, flea infestations may happen because you've brought a flea-infested item into your home. If you purchase second hand furniture, there's always the risk that these items could have fleas or another type of pest living inside.
Ticks and fleas can be extremely dangerous regardless of how you obtain them. They can spread diseases like tularemia, Lyme disease, anaplasmosis, and more – which is why you'll want to rely on the pros at ProServ Pest Management to get rid of them.
Commercial Pest Control In Yuba City, CA
Commercial properties have even higher stakes when dealing with a pest infestation in Yuba City, but our experienced pros can put you at ease. Our commercial services include flexible scheduling to meet your business' needs along with eco-friendly treatments, ongoing protection, and high-quality, effective treatments.
Some of the most common facilities that we serve in Yuba City include:
Apartment complexes
Hotels
Bars and restaurants
Warehouses
Offices
Storage units
No matter what business you're in, ProServ Pest Management is your solution for quality commercial pest control.