Professional Pest Control For Sacramento, California Properties
As the capital of California, there's no shortage of things to see and do in Sacramento. Unfortunately, all the residences and businesses in the area aren't just attractive to people: they're quite attractive to insects and animals as well.
ProServ Pest Management is proud to provide home and business owners across the city and greater Sacramento County with safe and effective pest control services. Effective Sacramento County pest control means knowing the pests that are active in the area, how they operate, and how to eliminate them and prevent them from coming back.
No one knows Sacramento pests better than ProServ Pest Management. Contact us today and protect your property with ongoing pest management services!
Home Pest Control In Sacramento, CA
Residential pest control here in Sacramento demands three things: affordability, adaptability, and achievability. At ProServ Pest Control, we offer each of these three elements wrapped into every pest control visit.
First, we'll perform a primary inspection to observe your entire property for pest activity, from the attic to the basement to the kitchen and bathroom. After finding out exactly what's going on in and around your home, we'll then discuss all possible treatment methods with you and your family, determining the best possible course of action.
Our professional pest control representatives can roll out a customized plan just for you. Call the experts here at ProServ Pest Management today to schedule an initial inspection or get in touch with one of our local providers to discuss alternative treatment solutions.
How To Tell If Your Sacramento Home Has A Cockroach Problem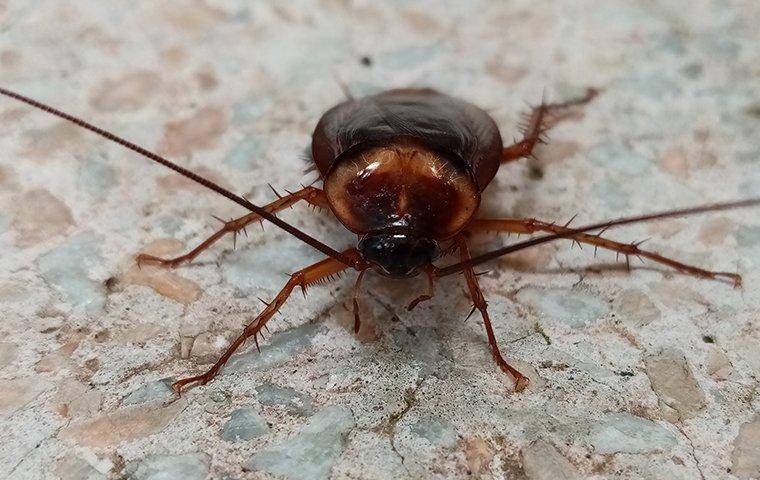 Cockroaches are among the worst pests you can have the misfortune of sharing personal space with due to the number of hazards and diseases they bring inside with them. Roaches have hairs all over their bodies that pick up bacteria and pathogens on them from everywhere they go; since roaches frequent dumpsters and other unsavory places, this means any surfaces they touch afterward risk being contaminated.
Here are some key warning signs to be aware of that could tip you off to a roach infestation:
Odd odors throughout your home
Small white eggs found in clusters
Damaged property or fabrics
Small, black droppings that look like black pepper or coffee grounds, usually found near food sources
Unfortunately, roaches are also usually a difficult pest to identify until a severe infestation is on your hands. They are primarily nocturnal, so homeowners don't see them with their naked eyes. And if you do see one, especially in the daytime, it usually means a severe infestation.
Worried about roaches? Put your fears to rest with help from ProServ Pest Management. Contact us today for more information about our in-depth cockroach treatment procedures.
Rodent Control Tips For Property Owners In Sacramento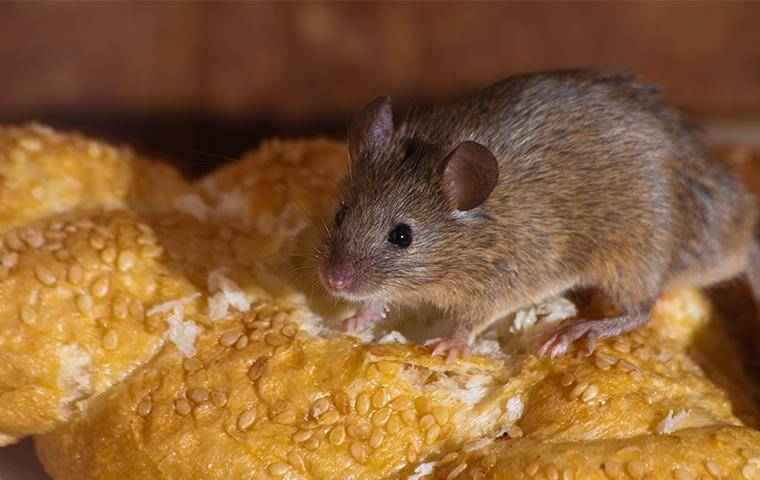 Rodents never go out of season in Sacramento, so you should always have your property prepared against them. Here are some tips to get you started:
Keep the lawn mowed short
Don't leave out food or beverages, including food and water bowls
Don't leave the dishes in the sink overnight
Keep all food in the home stored in sealed containers
Make sure all your exterior trash cans have tight-fitting lids
The best rodent control tip? Leave it to the professionals. Rodents are difficult pests that can get into the deepest parts of your home and cause damage. It takes a professional touch to eliminate the threat as painlessly as possible without the risk of failure and later problems that can arise when attempting a DIY rodent treatment.
A professional rodent exclusion service, followed up with ongoing pest management services from ProServ, is the perfect way to keep your home protected against rodents and other pests for good.
Commercial Pest Control In Sacramento, CA
Managing commercial pest control on your own can be overwhelming. Running a business is difficult enough on its own without adding pest control into the mix.
From monitoring programs and traps to do-it-yourself (DIY) remedies and paperwork, missing even one element can lead to frustrating outcomes for all involved. You can't afford to miss even a single part of the process, and with so much at stake, the pressure can be unbearable.
Commercial pest management in Sacramento starts with ProServ Pest Management. We make it easier than ever to control the spread of serious enterprise pests. From one-time services to full management options, we have you covered.
Types of businesses we serve include:
Hotels and motels
Food services
Retail outlets
Educational buildings
Healthcare facilities
Don't leave your business at risk for the problems pests bring. Reach out to us today for a consultation and keep your business or commercial property pest-free for the future.