Professional Pest Control For Roseville, California Property Owners
Located exactly mid-way between the Pacific Ocean and Reno, Nevada, the city of Roseville, CA, offers residents and visitors a year-round, pleasant climate and views of the Central Valley. It's a great place to live and work; however, pest activity is something that local property owners must be conscious of. If you want to protect your Roseville home or business from the dangers of pest infestations, it's imperative to rely on help from the pest professionals.
ProServ Pest Management is a family-owned and operated pest control company that's provided complete residential and commercial pest solutions since 2014. We are proud to service homes and businesses throughout Placer County and the surrounding areas, offering our customers the best services, treatments, products, and prices. We provide The Best For Less! Contact us today to get your complimentary estimate and inspection.
Residential Pest Control In Roseville, CA
Your Roseville home should be the safest place for you and your family, but household pest infestations makes that a challenge. Pests can cause real problems for your home and all those inside it, which is why professional pest control services are so important. Our family-owned and operated business has serviced over 800 local homes from the dangers of infestations. From ants and bed bugs to cockroaches and rodents, we've got your back.
After detecting all pest activity and conducive conditions, we develop a customized treatment plan to remedy the situation. Get in touch with us today to learn more about our Spray Online Service and our Premium Service. We offer free re-treatment for recurring customers and a 30-day warranty on one-time services.
The Importance Of Quality Bed Bug Control In Roseville, CA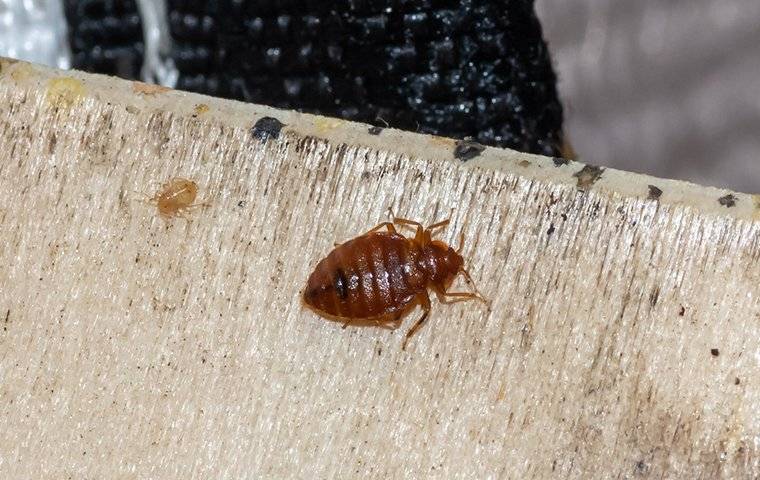 When it comes to bed bugs, an infestation is a serious threat that you must address immediately. These parasitic pests will spread quickly throughout your Roseville home or business, exposing you and everyone else on the premises to the consequences of an infestation. What is it about them that property owners should know?
Bed bugs go where they have easy access to humans, as human blood is their favorite food source. The obvious places to look first are your sheets, pillowcases, mattresses, box springs, and bed frames. From there, they can pretty much jump onto other surfaces and spread all around the house.
They prefer dark remote areas that are soft and humid; this makes fabric one of their favorite places to hide. You may find them on the seams of your couch, on chairs, cushions, and curtains. All your clothing is also vulnerable, as are your carpets, furniture, walls, and floors. You can even find them hiding in your electronics and outlets.
The best way to deal with bed bugs is to get in touch with your local pest professionals immediately. Here at ProServ Pest Management, we provide comprehensive bed bug control services that give you the pest-free results you're looking for.
We will detect and eliminate all bed bug activity, giving you the tools to keep them out moving forwards. Call us today to discuss your bed bug control needs.
Three Ways House Mice Bring Diseases Into Roseville Homes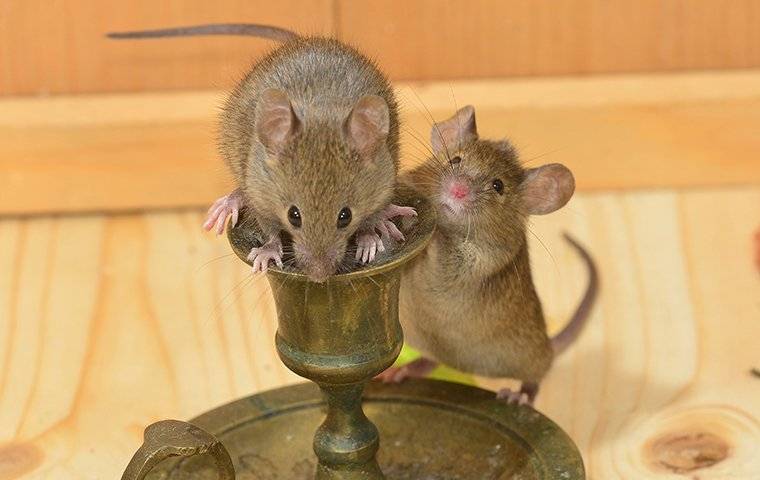 Mice may be little, but they're extremely destructive, and they're not visitors that you want in your Roseville home. Not only do these intruders gnaw on everything they can sink their teeth into, but there are also a host of potential diseases that house mice expose us to.
Here are three ways that house mice bring diseases into your home.
Contamination: Feces and urine can dry up and disperse through the air we breathe, exposing us to adverse health conditions. Their urine and droppings can also contaminate food, drinks, and vulnerable services.
Parasites, via other pests: Mice carry around fleas and ticks, exposing you to all kinds of diseases that come with them.
Bites: Mice can directly bite, potentially transmitting various diseases. Also, exposure to dead, infected rodents can bring about diseases.
If you see mice in your home, the best thing you can do is call a professional pest control company. Here at ProServ Pest Management, we're proud to provide effective rodent control and prevention services to protect you and your loved ones from exposure to these diseases. Call us today.
Commercial Pest Control In Roseville, CA
The best way to guard your Roseville business against the detriments of an infestation is to rely on the experts. Here at ProServ Pest Management, we provide comprehensive commercial pest control solutions that local business owners can depend on.
We've serviced over 200 businesses, working with a wide range of properties such as storage units, restaurants, bars, apartment complexes, warehouses, office buildings, and hotels. We schedule our ongoing services weekly, bi-weekly, or monthly to meet your needs, and we customize all of our treatments to your business and your facility. Reach out today to discuss your commercial pest control needs.