Professional Pest Control For Olivehurst, CA Properties
About 40 minutes north of Sacramento, the town of Olivehurst, CA, is home to around 15,000 people. Located right by Feather River and a variety of local green parks, there's no shortage of outdoor activities great for all ages. With all the natural terrain the area provides, it does come with its challenges: pests. While we know that pests are a significant part of our ecosystem, we also know that they don't belong inside our homes or businesses. At ProServ Pest Management, we're right there with you, and we've made it our business to protect your home or business from such destructive pests.
As one of the leading Yuba County pest control companies in the area, we take great pride in serving Olivehurst, and we don't plan on stopping anytime soon. To learn more about our residential and commercial pest control services, call us today.
Home Pest Control In Olivehurst, CA
The biggest responsibility of being a homeowner is maintaining your home. That responsibility includes various home repairs and even cosmetic repairs to personalize your home and keep it safe. However, any delay in specific home maintenance issues can make your home more susceptible to pest infestations.
Things like leaking pipes are significant attractors of ants, cockroaches, and spiders. Food debris and spills are major attractors of rodents and wasps. For the most part, as much as we don't want to admit it when pests enter our homes, it's from our doings, which is fine. To assist in making your home pest-free again, it's simply a matter of calling ProServ Pest Management.
No matter what type of pest you're dealing with, we always begin our treatments with a complete inspection of your home. We're looking for signs of why and how pests are inside your home. Once we've determined the root cause of your home's pest infestations, we can customize your treatment plan to ensure we meet your home's unique needs.
After treatment is complete, we'll discuss your home's future pest needs to ensure your home remains pest-free, as pests are a year-round issue in the area. To discuss further new or prospective home pest control treatment options, call ProServ Pest Management.
The Complete Guide For Keeping Rodents Out Of Your Olivehurst Home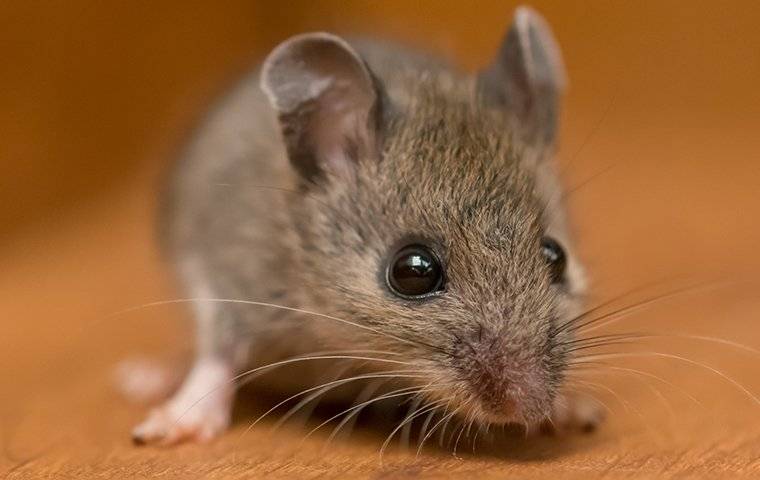 At ProServ Pest Management, our rodent control process consists of a three-step process: removal, sanitation, and exclusion. We start with removing the active rodents that are currently in your Olivehurst home. Once the threat of active rodents in your home is gone, cleanliness becomes a concern.
We offer sanitation services to clean the droppings and urine these pests leave behind in those areas to ensure your home is a safe place to continue living. Lastly, you want to make sure rodents don't gain access to your home. We offer exclusion services and seal-off entry points with materials that are difficult for rodents to chew through.
Our rodent control services are guaranteed. Through our treatment efforts, we'll see where the active rodents are in your home, how they're getting inside, and what conditions are attracting them. To schedule your rodent control services, give our team of experts a call today.
How To Tell If Your Olivehurst Home Has A Cockroach Problem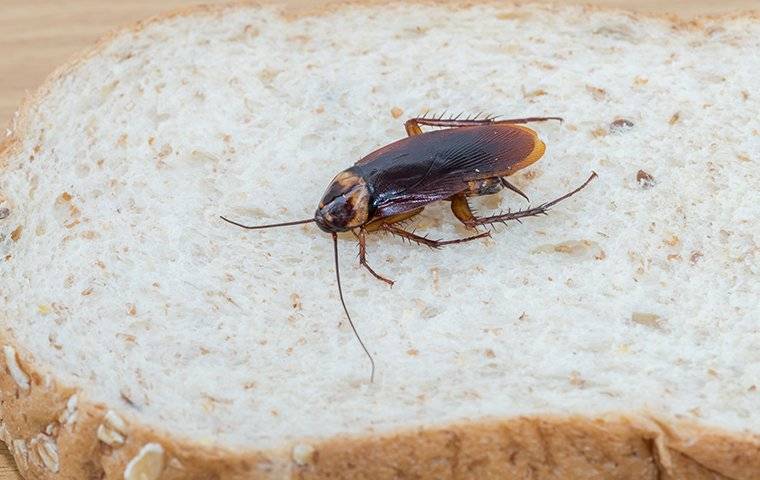 One thing to note about cockroaches is that though you may not physically see cockroaches scattering about your home, that doesn't mean you don't have a cockroach problem; it simply means you haven't spotted a problem yet.
Cockroaches are among the filthiest pests around just for where you find them. These nasty pests are in unsanitary locations such as sewers and dumpsters. Everything these pests touch or crawl across in these unsanitary locations carries and spreads in your home, contaminating foods and surfaces.
Of course, cockroach prevention is always better than finding a cure, and being mindful of the signs of cockroaches will help you determine if you have an actual cockroach problem.
Let's take a look at the signs:
Shed Skin
Active Cockroaches
Droppings
Musty Odor
Scratching Sounds
Additionally, if you notice an influx of birds, lizards, or other amphibians around your property, they're also a sign of a cockroach problem, as they eat cockroaches. Nonetheless, it never hurts to get your home inspected, whether you think you have a cockroach problem or not. Contact ProServ Pest Management for your cockroach control inspection today.
Commercial Pest Control In Olivehurst, CA
Just as you have a security system in place to keep unwanted intruders out of your business, you will need that same level of protection for your business when it comes to pest control.
At ProServ Pest Management, we've been serving Olivehurst businesses for years and have made it our business to protect yours. Pests in your business can damage your reputation and lead to profit loss. Pests can also put your customers and employees at risk of dangerous diseases from exposure to them and their particles. For the overall betterment of and protection of your Olivehurst business, commercial pest control will be your best option.
From the initial inspection to your customized treatment to the ongoing treatment schedule to ensure your business remains pest-free, we've got your business covered from start to finish. To request your free quote, give us a call today.