Trusted Pest Control In Garden Valley, CA
The community of Garden Valley is like something out of a storybook, with its scenic views that seem to be never-ending. Garden Valley is home to eclectic wineries and breweries, as well as dairy and agriculture farms that supply the region and beyond. There are, however, countless opportunities for pests to become an issue for both homeowners and businesses.
At ProServ Pest Management, we work around the clock to ensure that our community receives the most comprehensive pest control solutions possible. We are dedicated to constantly learning and growing in order to make this a reality, and with the added benefit of a guarantee on all of our services, you'll never have to handle pest infestations alone again. Pest control doesn't have to be a sterile and uncaring industry, which is why as a locally-owned family business, we put care into everything we do. To receive trusted El Dorado County pest control, contact us today.
Residential Pest Control In Garden Valley
At ProServ Pest Management, we believe that there is nothing more important than keeping our Garden Valley community safe from pests and that starts in the home. In order to deliver the best results, we begin with a comprehensive inspection of your home property to look for pest activity and possible threats. From there, we offer either an exterior spray only or our premium package that provides rodent snap traps as well as nest and web removal. All of the methods that we use during this process are eco-friendly for your continued protection.
We stand by our "Best For Less Promise," which entitles all customers to a value-packed interaction during each service. This means that we aim to deliver the best treatments, customer support, products, and prices no matter what the situation requires. It's with this notion that we always strive to exceed your expectations in service of keeping pests out of your home. For more information on residential pest control that will always be there for you, contact us today.
Garden Valley's Step-By-Step Guide To Effective Cockroach Control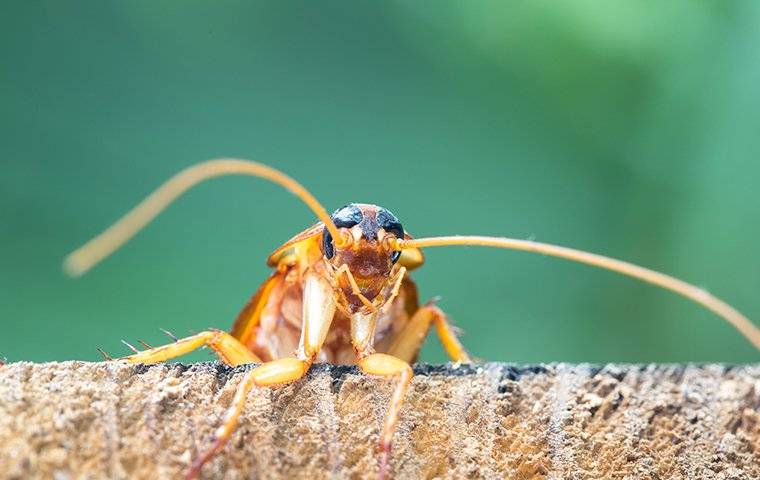 For Garden Valley property owners, cockroaches can be some of the most formidable opponents around. Follow these steps in order to prevent an outbreak throughout the year:
Start by filling foundation gaps with silicone-based caulk, inserting door sweeps, and affixing weather stripping around doors and windows.
Check exterior and interior fixtures like pipes, faucets, and gutters for leaks, rectifying any issues that need repair.
Inside, reduce all clutter by tossing old magazines and packaging materials.
Always clean up after cooking by tending to even the most insignificant crumbs and spills.
Keep a lid on the garbage at all times and remove it regularly.
Aim for cleanliness by vacuuming routinely and doing the dishes before they pile up.
For reliable cockroach control, contact ProServ Pest Management today.
Four Common Ants Found In Garden Valley Homes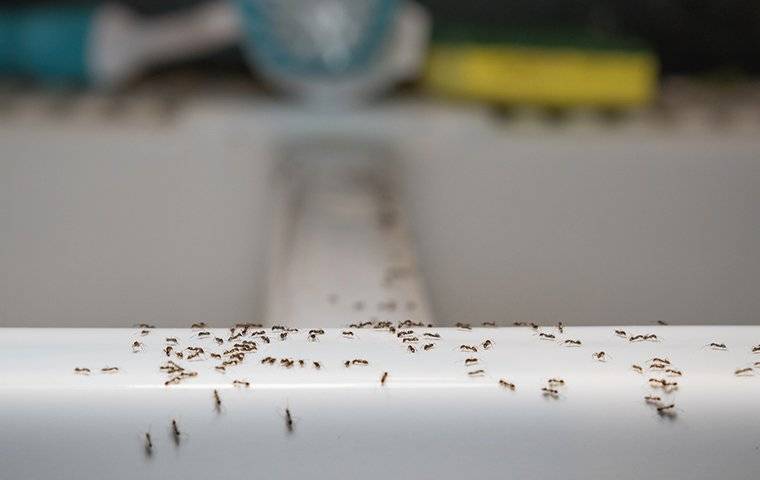 As the most common nuisance pest across the country, it should come as no surprise that a variety of ants can be found around Garden Valley homes. Four of the most common species include:
Carpenter ants. This large black ant is of particular concern because of the extensive property damage that it can cause. While they burrow through wood rather than eat it, the presence of carpenter ants may lead to termite-like damage.
Argentine ants. Notable for its light brown to amber coloring, the Argentine ant is regarded as being very aggressive, and the only way to remove an infestation is by getting to the queen ant.
Odorous house ants. Tiny and black in appearance, the odorous house ant is the type that residents are most likely to find digging around garbage and recycling bins.
Pavement ants. Named for their primary source of housing, pavements ants construct their mounds amidst cracks in the cement. They will attack if they feel provoked and they typically leave the mound at night to gather food.
For complete ant control, contact ProServ Pest Management today.
Commercial Pest Control In Garden Valley
Your Garden Valley business can suffer the consequences of a pest problem at any point throughout the year, but you shouldn't have to endure this alone. At ProServ Pest Management, we provide customized pest control programs for all of the businesses that we serve. We understand the significant negative impacts that pests can have on your business, from health implications to property and product damage. This is why we take the time and effort to observe and listen to your needs as well as complete a meticulous property inspection.
Once we have understood the specifics of your business, we'll move directly into the treatment process. This step involves safe and cutting-edge methods and products that are designed to relieve immediate pest issues while also keeping future ones from developing. Our follow-up schedule will be set to your needs in order to completely alleviate you from pests no matter the season. For more information on quality commercial pest control and how it can protect your business, contact us today.