Expert Pest Management Solutions In Folsom, CA
As a community in Sacramento County, California, Folsom is centrally located and known for its association with a famous Johnny Cash live record. There are also important geographic features surrounding our community, like Folsom Lake and the state capital of Sacramento.
With natural resources surrounding us and a big population right next door, local property owners need to be aware that their properties are at risk of pest infestations. But with help from ProServ Pest Management, there's no need to have the blues about dealing with pests. We'll help protect your property from all kinds of infestations, all at affordable rates. Learn how to get started.
Home Pest Control In Folsom, CA
Pests can be incredibly disruptive inside your home. Not only are they gross to look at, but they can also lead to serious property damage and even issues with your health. Pests can be more dangerous than we give them credit for, from ants and rodents to outdoors pests like wasps and mosquitoes.
Don't make the mistake of underestimating pest problems. Instead, turn to the experts at ProServ Pest Management, who can assist you with these services:
Eco-Friendly: We design our treatments to be environmentally friendly, meaning they use safe compounds that don't pollute nature or lead to negative impacts on you and your property.

Spray Only Service: Our basic treatment includes a spray service that we apply all around your exterior and interior if necessary. It gets rid of pests already there and acts as a shield against future infestations.

Premium Service: Includes spray treatment and adds rodent traps, nest removal, and web removal services that account for a broader range of pests.
Turn to ProServ Pest Management for home pest control that protects your property. Don't wait; contact us today.
Bed Bug Control Is Possible In Folsom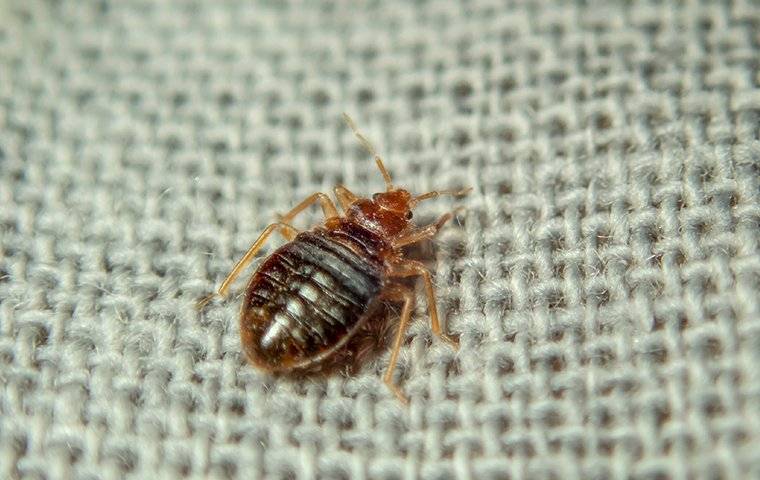 One of the biggest mistakes people make when it comes to bed bugs is assuming they won't happen to them. People have a lot of misconceptions about all kinds of pests, but bed bugs, in particular, tend to be underestimated and misunderstood.
They don't just move into dirty homes or businesses; for instance, you can find them in areas other than just around your mattress. Bed bugs are attracted to any property where they can feed on people or animals.
They are hitchhikers, waiting for a person to brush past or sit down near them so they can cling to them and hitch a ride back to our workplaces or homes. Once inside, they find a nesting ground that's close to where we sleep or sit for extended periods.
They then feed on our blood by biting our skin, and then they lay eggs to produce even more bed bugs. You can stop this cycle from happening by turning to pest control experts right away.
Rather than trying to deal with bed bugs on your own or assuming they will never strike, you should instead contact ProServe Pest Management for proper bed bug control.
Why You Should Call The Pros About Rodents In Your Folsom Home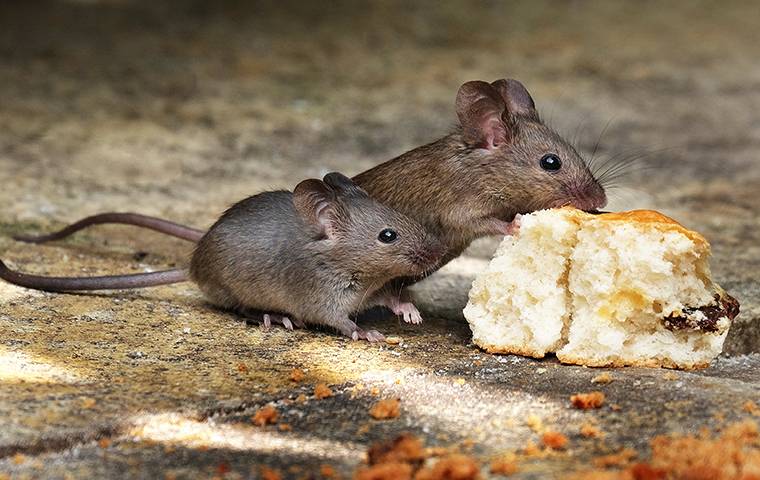 While people tend to recognize that rodents are dangerous and destructive pests, most homeowners don't actually know how to properly protect their property or eliminate a rodent population that's already moved in.
This is a real issue because rodents can chew on your household items and cause serious damage – not to mention the health impacts they can have thanks to the parasites or diseases they may transmit to people and pests.
You should contact rodent control experts at the first sign of these tiny mammals. At ProServe Pest Management, we can deal with rodents before leading to larger property issues.
Unlike DIY methods that can fail to address the root of the population, we root out their nests and eliminate the entire population, ensuring that the cycle of pest damage doesn't simply come right back.
For rodent control in Folsom, contact ProServe Pest Management right away.
Commercial Pest Control In Folsom, CA
Local businesses can suffer great consequences due to pests on their property. Local business owners need to take steps early and often to protect against the larger issues that pests cause. Professional commercial pest control is worth every penny when it comes to protecting your reputation and your bottom line. Here's how ProServ Pest Management can help you:
Inspection: We always start by thoroughly checking your property, both for pests and factors that might attract them or allow them to get in. The results of our inspection influence our treatment plan, so you know you're getting a customized service plan.

Treatment: Whether you need prompt elimination services or protection against future infestations, we offer treatments that address your needs.

Follow-up: We continue to check back with you to make sure we addressed your needs and that our treatments worked as well as we promised.
This comprehensive approach ensures protection against pests of all kinds for your Folsom business. Contact us today to get started.