Professional Pest Control For Fair Oaks, CA Properties
Overlooking the scenic American River, the community of Fair Oaks is ideal for working professionals, retirees, and families. Fair Oaks also boasts quaint walkable neighborhoods, restaurants for every appetite, well-maintained parks, as well as close proximity to the center of Sacramento. But with residents that are very mobile and conditions that range from temperate to very warm and dry, local properties are in constant threat of pest problems. At ProServ Pest Management, our family-owned business provides Sacramento County pest control that we stand by. With general and specific pest control, flexible scheduling, and reliable customer support, we are dedicated to creating a pest-free environment for your home or place of business. And when you partner with us for your pest control needs, you will always receive the best service for less, because we believe that quality pest control should never be out of reach. For more information on our services and to receive your free inspection and quote, contact us today.
Home Pest Control In Fair Oaks, CA
At ProServ Pest Management, we strive to provide Fair Oaks homeowners with reliable residential pest control. We begin with a detailed inspection of your property in order to correctly identify your pest problems as well as any conducive conditions. From there, we provide homeowners either exterior spray treatments or a premium service that includes rodent snap traps, de-webbing, and wasp nest removal. And with routine maintenance, we'll be able to ensure that your home is pest-free 365 days a year. As a family-owned business, we will always go the extra mile for our residential pest control customers, providing a pest-free guarantee, unmatched customer service, and affordable prices no matter the situation. For more information on our offerings, contact us today.
Cockroach Control Tips For Fair Oaks Homeowners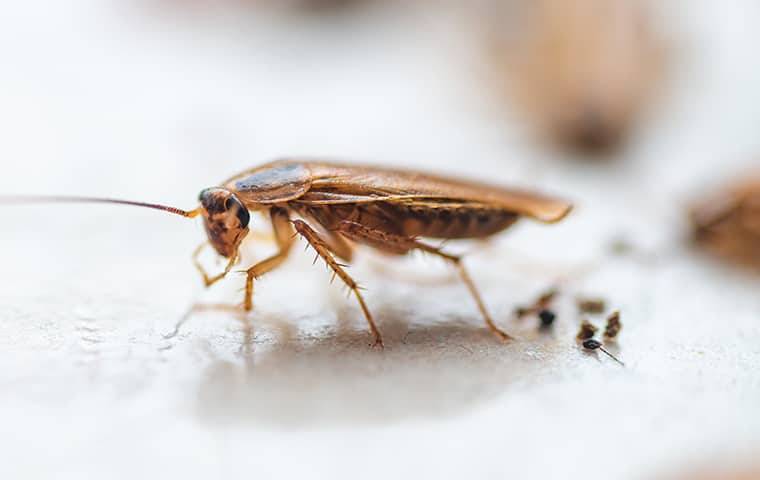 When cockroaches find their way inside your Fair Oaks homes they're able to spread salmonella, dysentery, streptococcus, and more. In order to keep these dangerous pests out of your home, follow these tips:
Seal up cracks and crevices in your foundation, paying special attention to the area around your basement.

Store all food and pantry items in airtight containers.

Always use a garbage bin with a lid and take the trash out regularly.

Limit the number of places where you eat.

Clean up spills and crumbs as they happen, and disinfect your home regularly.

Clear clutter, like old magazines and newspapers.

If you see a leaking faucet, shower head, bathtub, or pipe, fix it.
At ProServ Pest Management, we specialize in providing homeowners with affordable cockroach control that protects your home from all of the dangers that these pests pose. Depending on your needs, we'll treat the interior and exterior of your home in order to remove current cockroach problems as well as prevent new ones. Some of the methods we use are gel baits, fog treatments, and glue boards, and they will always be customized to your needs. For more information on effective cockroach control, contact us today.
How To Keep Fleas & Ticks Out Of Your Yard In Fair Oaks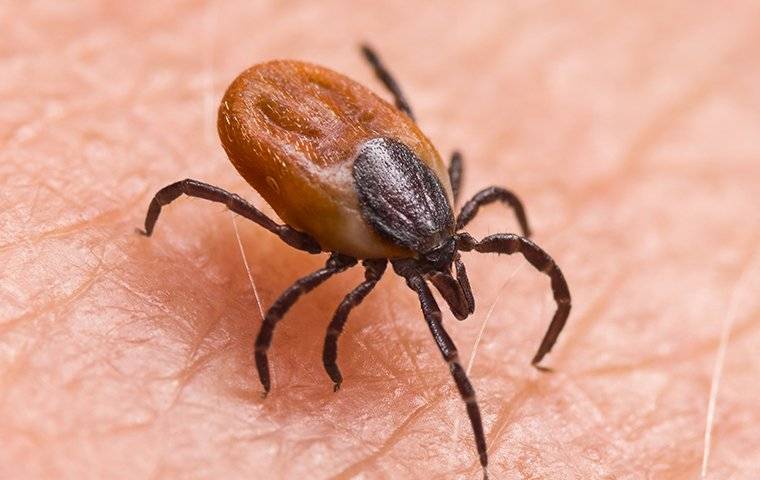 Fleas and ticks are two parasites that can be very dangerous to have around your Fair Oaks property. The dangers that they pose have more to do with health risks for people and pets, as they can lead to anemia, Lyme disease, and skin infections. To keep these pests out of your yard, try these tips:
Remove all leaf piles, pinecones, hedge trimmings, and tree branches from your yard.

Mow your lawn regularly and keep it on the short side.

Limit rodent and wildlife populations on your property.

Avoid overwatering your lawn.

Trim back the foliage and harborage areas around your property regularly.

If you have dogs and cats, speak with your vet about year-round flea and tick prevention.
Keeping these pests off of your property can prove very difficult, which is why flea and tick control from ProServ Pest Management is a necessity. For more information on our services, contact us today.
Commercial Pest Control In Fair Oaks, CA
Keeping pests out of your Fair Oaks business is one of the most important things you can do to protect your people and your property. However, we appreciate that you as a business owner have a lot going on. That's why at ProServ Pest Management, our commercial pest control offerings are comprehensive, customized, and straightforward. With detailed inspections, safe treatments, and follow-ups that are set to your schedule, we're able to keep your property pest-free; we guarantee it. We will always offer flexible scheduling and affordable pricing, and we're backed by a team of expertly trained pest experts. For more information on commercial pest control that works, contact us today.