Professional Pest Control For Elverta, CA Properties
Located a mere 20 minutes from Sacramento, the small community of Elverta is considered a safe, family-friendly community. The area boasts good public schools, friendly neighbors, an array of locally-owned businesses, and an extensive stretch of bike path that connects the neighboring towns. The weather in Elverta ranges from a mild, wet winter to a scorchingly warm summer that produces little to no rainfall. What this means is that pests are constantly finding their way to your property in search of better conditions and a constant source of food and water. Luckily, there's help!
At ProServ Pest Management, our family-owned local business is committed to providing homeowners and businesses of Elverta with our "best for less" promise. This means that we will always aim to pack as much value into our products, treatments, and customer service as possible. When you work with ProServ Pest Management, we will always put your needs first and work to exceed your expectations. For more information on our services and to receive your free inspection, contact us today.
Home Pest Control In Elverta, CA
At ProServ Pest Management, we are dedicated to providing Elverta homeowners with the highest quality pest control solutions to help them meet the seasonal hurdles that they may face. We work with residential customers both to take proactive measures and also to provide corrective services if there has already been pest activity. No matter what your needs may be, we always begin with a thorough inspection of your property in order to assess where any damage may be coming from or how it could develop. From there, we offer either our spray service only or a combination service that also provides things like rodent snap traps and nest removal. And with routine maintenance that is set to your schedule, we'll be able to keep your home pest-free all year long. When you work with ProServ Pest Management, you will always receive our "best for less" promise, which means that we'll use the best products, provide the best service, and offer the best customer support, all at prices that you can afford. For more information on our services, contact us today.
How To Know If There Is A Bed Bug Problem In Your Elverta Home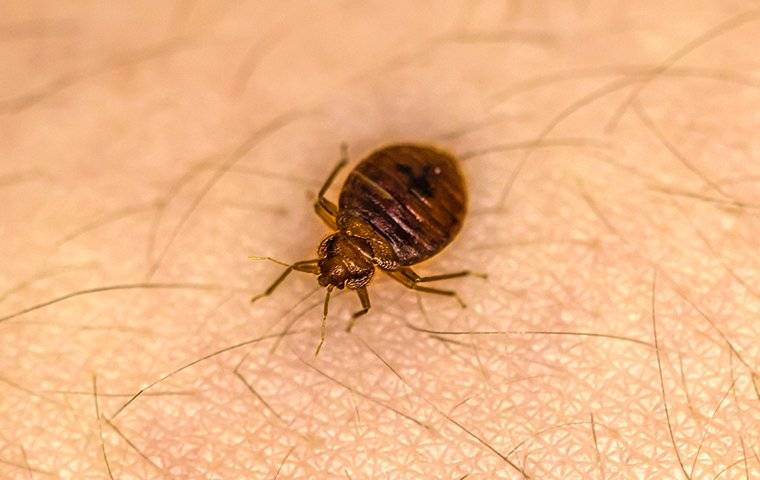 Bed bugs are a tricky pest because they tend to hide out of sight from humans, coming out primarily at night in order to feed. Because of this fact, many people may never see bed bugs despite having an issue with them. However, there are some very specific signs that may help you determine whether or not they're present in your Elverta home:
Rust or brown-colored staining on your sheets

Smears on your pillowcases that resemble blood stains

Waking up covered in bites that you don't remember getting

Bed bugs themselves

Bed bug byproducts like eggs, eggshells, nymphs, shed body parts, and fecal matter that resembles pepper flakes

A musty odor that you can't quite place
If you suspect that you have a bed bug problem, don't try to fix it yourself. The safest, most effective way to get rid of bed bugs and prevent them from coming back is with professional assistance from ProServ Pest Management. Contact us today for more information on how we can keep your home free from bed bugs.
What To Do If Wasps Are Taking Over Your Property In Elverta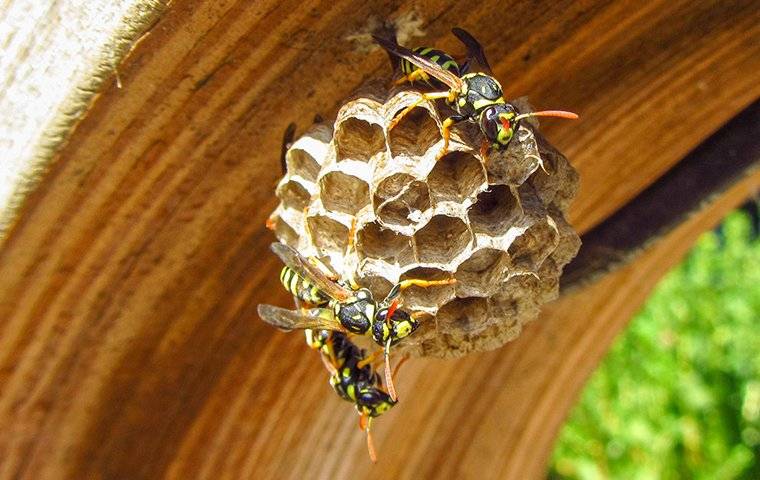 Wasps are not only capable of harming your Elverta property, but they're also capable of causing significant damage to your health. Wasps are a highly territorial pest that will sting en masse when they feel threatened. Their triggers come as a surprise to many people, which is how they're able to perpetuate these negative actions. Some people may only receive small irritations, while others may suffer from shortness of breath, swelling, fever, nausea, vomiting, and in the most severe cases, death. There is a slew of DIY techniques that involve things like hanging paper lanterns and storing your trash securely; however, the best thing you can do when you spot wasps taking over your property is to contact ProServ Pest Management.
Our team of skilled and professional technicians will always employ the best products, treatments, and methods in our efforts to remove these pests from your property. And at ProServe Pest Management, you will always receive our pest-free guarantee so that you can rest assured that your Elverta home is safe. For more information on how you can maintain a wasp-free property, contact us today.
Commercial Pest Control In Elverta, CA
Given the local climate and conditions, pest problems may develop in your Elverta business at any time, which is why ProServ Pest Management is here to protect you from them. Investing in ongoing pest control means that you're also investing in the longevity of your business and creating a safe environment for your staff and customers alike. But at ProServ Pest Management, we don't think that investing has to cost you a lot. That's why we're focused on ensuring that all of our top-quality products and treatments remain affordable and within reach. Our team of skilled technicians is constantly undergoing regular education and training in order to always provide the highest quality of services. ProServ Pest Management will always customize a treatment plan to your needs and all of our work is guaranteed. For more information on how your business can benefit from ongoing commercial pest control services, contact us today.