Professional Pest Control For Elk Grove, CA Properties
Incorporated in the year 2000, the city of Elk Grove is full of unique sites and experiences. We're located just 35 minutes southeast of Sacramento, and our rich history dates back to the 1800s. Home to more than 90 parks, Elk Grove is a great place to enjoy the great outdoors. However, while we're out enjoying nature, local pest populations are eager to access sources of food, water, and shelter in our homes and businesses. That puts us a risk for infestation, and it's important to secure protection from the pros.

Proserv Pest Management is a family-owned and operated company that has been servicing homes and businesses throughout Sacramento County and the surrounding areas since 2014. We work hard to bring out clients the best customer service, treatments, products, and prices in the area, and we are constantly growing, learning, training, moving with the industry. If you're looking for the best for less, give us a call today. We offer free estimates and inspections to get you started.
Home Pest Control In Elk Grove, CA
Here at Proserv Pest Management, we've served over 800 residences with complete residential pest services. We start with a thorough inspection of the home, looking at the property size and any entry points around the perimeter. We also inspect kitchens, bathrooms, bedrooms, and any conducive conditions. Our home service plans include:
Spray Online Service
Foundation treatment two feet up.

Interior treatment.

Complete treatment of the property.
Premium Service
De-webbing & de-nesting.

Rodent snap traps.

Foundation treatment two feet up.

Interior treatment.

Complete treatment of the property.
Along with our basic pest services, we also provide same-day and emergency 24/7 services to meet your needs. For recurring customers, we provide free re-service, and for nonrecurring customers, all our services come with a 30-day guarantee. Contact us to learn more.
Is There Anything I Can Do To Avoid Bed Bugs In Elk Grove?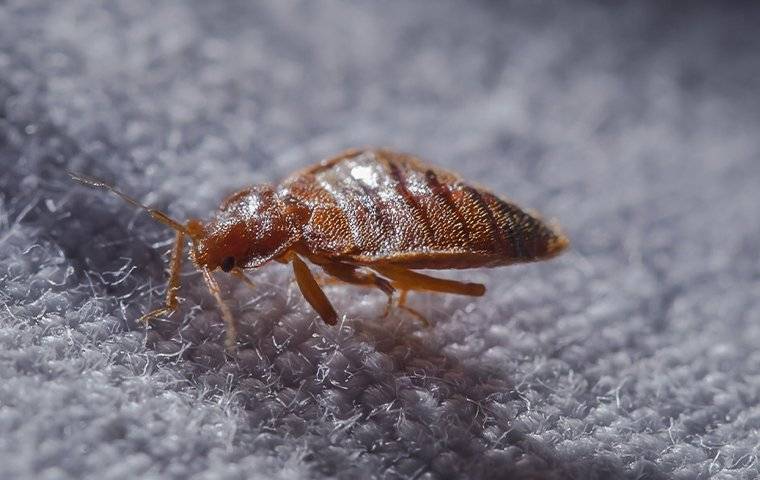 When it comes to bed bug activity, catching it as soon as possible is key to preventing it from spreading. However, bed bug infestation can go undetected for long periods of time, so your best bet is to be proactive in your prevention efforts. If you want to take preventative measures to avoid bed bug infestation, there are some things you can try.

Inspect all items coming into your space, especially secondhand clothing and furniture. Wash and dry all of your bedding and linens on high heat to kill off any bed bug activity. Reduce clutter and keep your space as clean as possible. It's also a good idea to use protective encasements on all mattresses and box springs.

At the end of the day, the most effective method of bed bug control is to secure help from the pest experts. Call Proserv Pest Management today for all your bed bug control needs. We're highly experienced in the successful detection and extermination of bed bug infestation, and we offer comprehensive treatments you can trust.
Why Elk Grove Homeowners Should Consider Rodent Control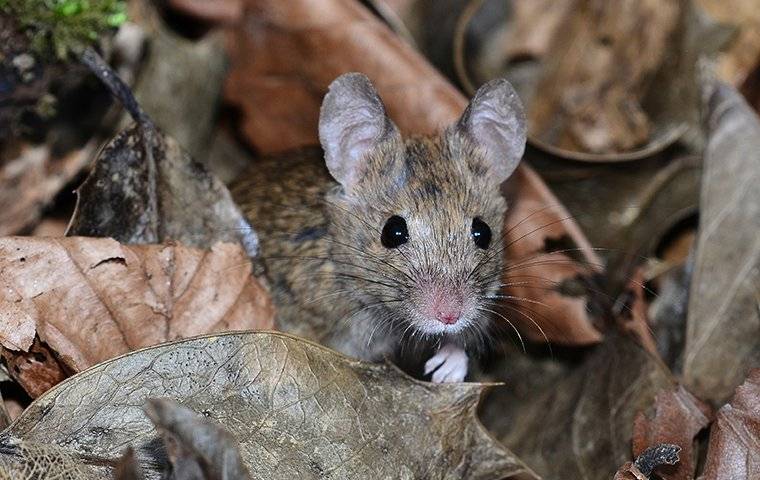 If you own a home here in Elk Grove, you should know a few things about rodents and the threat of household infestation. Rats and mice crawl around inside of your walls, nibbling at the insulation and other parts of the structure, slowly damaging the construction of your home.

As these unsanitary pests gnaw away, they leave feces and urine behind them wherever they go, contaminating every inch of your property. This widespread contamination means that the people inside of the building are exposed to disease-causing pathogens that can lead to a long list of medical conditions. Some rodent-relation illnesses include hantavirus, leptospirosis, salmonellosis, tularemia, rat-bite fever, and more.

To avoid these serious medical issues and all of the other consequences that come with rodent activity, we recommend securing professional rodent control services. The team at Proserv Pest Management is ready to protect your home from rodent activity all year long. Contact us to learn more about our rodent control and prevention solutions.
Commercial Pest Control In Elk Grove, CA
We work hard to protect Elk Grove businesses from infestation. We've serviced over 200 companies in the area, working with a broad range of facilities and properties, including storage units, restaurants, bars, apartment complexes, warehouses, office buildings, and hotels. We start with a complete exterior and interior inspection and then consult with the business owner on our findings and recommendations.

We are proud to offer customized treatment plans tailored to meet your business's needs and your specific facility. We also provide ongoing services weekly, bi-weekly, or monthly to keep you protected continuously. Whatever your pest control needs may be, we're here to help. Call today to learn more about our commercial pest solutions and how we can help protect your business from harm.
Why To Call The ProServ If Your Elk Grove Home Has Cockroaches
When your Elk Grove home has cockroaches, it's best to bring in professional help from the team at ProServ Pest Management. Some of the reasons why these services are so crucial include:
Potential for health issues: Cockroaches are linked with the spread of pathogens like E. coli, streptococcus, giardia, listeria, and countless other health risks. Some of them spread when people ingest cockroach feces, while other times simply coming into physical contact with them can pass along various pathogens.
Tendency toward large infestations: A female cockroach can lay anywhere from 16 to 50 eggs in each of her egg cases. She lays approximately one ootheca a month for ten months, so infestations can grow very quickly.
Location of infestations: These infestations are also usually located in places that you wouldn't normally see, such as the area behind your stove or underneath the sink.
Other various characteristics: Cockroaches are nocturnal, so they don't easily make their presence known. In addition, if you have German cockroaches, it's also important to note that they are growing an immunity to many common treatment options.
When you partner with a professional team, you will benefit from years of experience, in-depth knowledge of cockroaches, and the most effective methods available. For more information on cockroach control in Elk Grove, call us today.
How To Minimize Ants Around Your Elk Grove Property
Ants can end up around your Elk Grove property very quickly but there are steps that you can take to reduce the number of invaders that you find. Try the following tips to deter ants:
Take care of the trash: Whether you are a homeowner or run a business, trash removal is key. Ants are commonly lured to the foods that you discard and when food accumulates in bins, ants are never far away.
Clean often: It's also important to clean kitchens and living spaces routinely to eliminate crumbs or spills. Sticky substances are ideal for ants, as are the crumbs that fall around cooking areas.
Fix leaks: Ants are also attracted to water, so never ignore a leaky pipe or faulty plumbing. You'll also want to keep your gutters clear.
Fill in openings: A key way to keep ants out of your property is to seal off the access points that they could potentially use. This includes cracks in foundations, gaps around door frames, and torn window screens.
Seek professional services: The most reliable way to limit the number of ants that you see either inside or outside of your property is with routine treatments from a pest control specialist. They will implement various applications to eliminate ants while creating a protective barrier from new invaders.
For more information on ant control, call ProServ Pest Management today.
How To Keep Fleas & Ticks Out Of Your Elk Grove Yard
Fleas and ticks are some of the most harmful, yet unsuspecting pests that can end up in your Elk Grove yard. They are attracted to your family pets and will feed on them excessively. This can lead to anemia, Lyme disease, tularemia, tapeworm, and other health issues. In order to keep these parasites off of your yard, try the following tips:
Keep wildlife away: Animals such as skunks, raccoons, and rodents are some of the most common hosts for fleas and ticks. In order to deter these animals, it's crucial that you store outdoor trash and compost bins securely, use porch lights at night, fix leaky pipes, and dispose of any produce that may be decomposing in your gardens.
Treat your pets: If you have pets, it's important to speak with a veterinarian about flea and tick prevention. You will also want to inspect pets after they've been outside or after trips to the dog park.
Create an inhospitable environment: You can also eliminate factors around your yard that are appealing to fleas and ticks. This involves reducing harborage areas, mowing the lawn regularly, and making sure that there are no piles of sticks or leaves.
Work with a pro: The best way to avoid fleas and ticks is with seasonal protection from your local pest expert.
For more information on flea and tick control, call ProServ Pest Management today.
What To Do About Pests In Your Fabrics & Pantry
When you notice pests such as beetles or fruit flies around your Elk Grove home, the best way to address them is with professional help from ProServ Pest Management. In order to understand the unique needs of your home, we always start with a comprehensive property inspection. This will alert our technicians to the ways that these pests are entering your home and what's responsible for attracting them. Once we have all of the necessary information, we'll use customized approaches and eco-friendly products in order to eliminate the pests that are present while helping to prevent their recurrence.
In addition to our top-notch services, we also make sure that you're well educated on the ways that you can help reduce this type of pest activity between our services. For more information on fabric and pantry pest control, call us today.