Professional Pest Control For Davis, CA Properties
With its green spaces and laid-back, friendly atmosphere, Davis is the ultimate college town, but college students aren't the only ones flocking to our city each semester. Pests of all kinds benefit from our lush outdoor spaces and year-round temperate climate. At ProServ Pest Management, we train continuously so that we can be sure to provide the most effective, up-to-date services available to eliminate and prevent harmful pests from making their home on your property.
Home Pest Control In Davis, CA
Your home is your safe haven and a place to relax and refresh from the day's worries. The last thing you need is the worry of a pest infestation creeping into your home. When pests invade, it can become almost impossible to enjoy time at home. Additionally, pests can damage your belongings, spread illness to your family and pets, threaten the structural integrity of your home.
For the best protection against pests, contact ProServ Pest Management. We offer both spray-only as well as premium services. Regardless of the level of service you choose, our plans include follow-up services to keep your home pest-free into the future and guaranteed solutions for your toughest pest problems. Contact us today to learn more about our residential pest control.
Why You Should Avoid DIY Rodent Control In Davis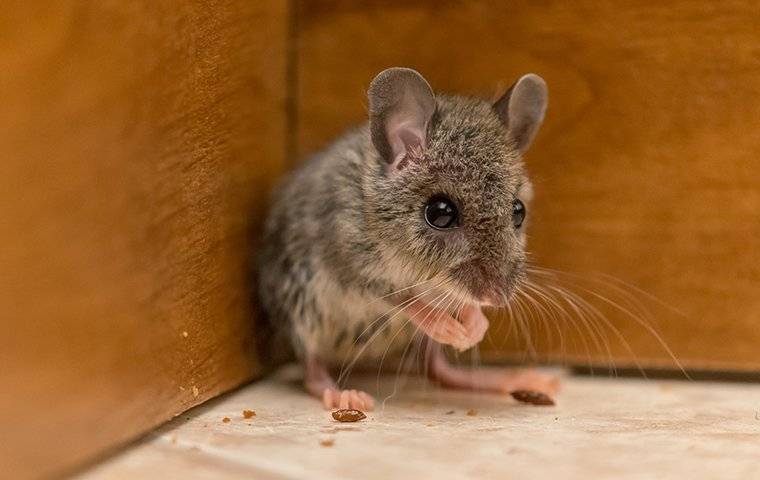 Rodents are one of the most common and dangerous pests to invade homes and businesses across the United States, so it's no wonder we want to get rid of them in the fastest way possible. Unfortunately, while DIY solutions often seem to be the quickest solution to a rodent problem, they often are not the best approach.
DIY approaches to rodent control are notoriously ineffective and can sometimes be dangerous to our families or our pets. While traps and other solutions may seem to be working, they are likely only affecting a small percentage of the population and leaving others to reproduce and multiply nearby. Besides that, removal is really only the tip of the iceberg when it comes to rodent remediation.
At ProServ Pest Management, we can provide total elimination of rodent populations and ensure they don't return. Our rodent control services start with total removal before moving on to sanitation and exclusion. Rodents do not clean up after themselves, and both rodents and their droppings can be hazardous to your health. We clean areas of debris and sanitize them to ensure your house remains a healthy place to live. And there's no point in removing or sanitizing if rodents just move right back in. Our exclusion services ensure that all entry points are sealed against rodent infestations. We guarantee elimination will be complete within 30 days and our exclusion work comes with a one-year guarantee.
Instead of toiling against rodents on your own, let the professionals from ProServ Pest Management have your back against rodents and other pests.
Are Ants Dangerous To My Davis Home?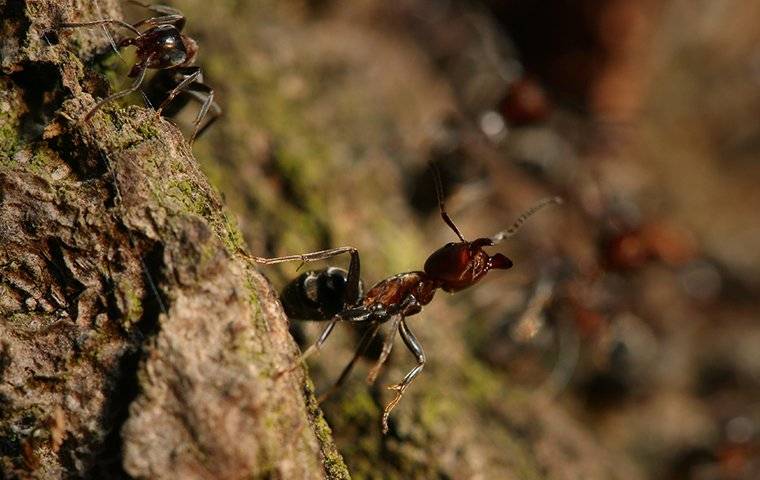 The dangers of ants are as varied as the species that invade local Davis homes. Regardless of their species, all ants cause a risk of food contamination, and the sheer size of their colonies makes these insects formidable pests.
While many ant species are considered nuisance pests, many bring with them additional dangers. Carpenter ants put the structural integrity of your home at risk, while fire ants are aggressive and can swarm unlucky victims with painful bites. Some dangers of ant infestations are less well known. Pharaoh ants spread disease-causing pathogens and can make people dangerously ill, while crazy ants are known for finding their way into electronics and causing short circuits and power outages.
If your home is facing an ant infestation, ProServ Pest Management has trained, experienced professionals ready to provide you with the services you need to eliminate these pests and prevent them from returning in the future. Call today to find out about our ant control services and other home pest control options.
Commercial Pest Control In Davis, CA
Business owners know that even small problems can cause big issues if left untreated. Pest infestations in a commercial facility can damage your reputation, spread contamination and disease, and become a big expense. Additionally, the average business owner does not have the time or expertise available to stay ahead of pest infestations. Luckily, ProServ Pest Management has everything your business needs to keep pests at bay.
At ProServ Pest Management, we know that a "one size fits all" solution is useless against the majority of pest infestations. We take the time needed to listen, observe, and understand the risks your business faces so that we can build a plan to meet your specific pest management needs. Our commercial treatment process includes an inspection, treatment, and follow-up.
Our commercial pest control solutions can be trusted to include:
A customized plan for your business's unique and specific pest management needs

Professional and affordable service

Free inspections and estimates

Flexible scheduling

Guaranteed exceptional services

24/7 emergency services