Professional Pest Control For Citrus Heights, CA Properties
There is a lot to love about living in Citrus Heights, and if you are one of the over 80,000 residents, you know why. You get the beautiful California climate without the craziness of LA or San Francisco, but are still an easy drive to places like Lake Tahoe and Napa Valley. With all the positives, the one thing no one in Citrus Heights loves is the pest problems.
At ProServ Pest Management, we are here to make sure you can enjoy all that Citrus Heights has to offer without worrying about pests. We make it our mission to provide the best in customer service and highest quality treatments at fair prices. Call us today for a free inspection and quote and see what we can do for you.
Home Pest Control In Citrus Heights, CA
When you come home from a long day, the last thing you want to worry about is a pest problem. You've got enough to deal with between work, school, your kids, your hobbies, and everything else going on without also having to worry about an infestation. That's why at ProServ Pest Management, we're committed to providing the highest quality in residential pest control at a fair price.
All our residential services start with an inspection of your property. We will identify any active pest infestations, access points, and conditions that may be conducive to future infestation. We then provide two options for service:
Spray Only: Our less-expensive Spray Only option includes a treatment of your home's exterior perimeter and a full interior treatment.

Premium Service: Our Premium Service option includes all of the treatments in the Spray Only package, as well as nest and cobweb removal, and rodent snap traps.
Whatever service you decide on, we will also schedule follow-up visits at regular intervals to keep your home pest-free all year.
Bed Bug Control: A Guide For Citrus Heights Residents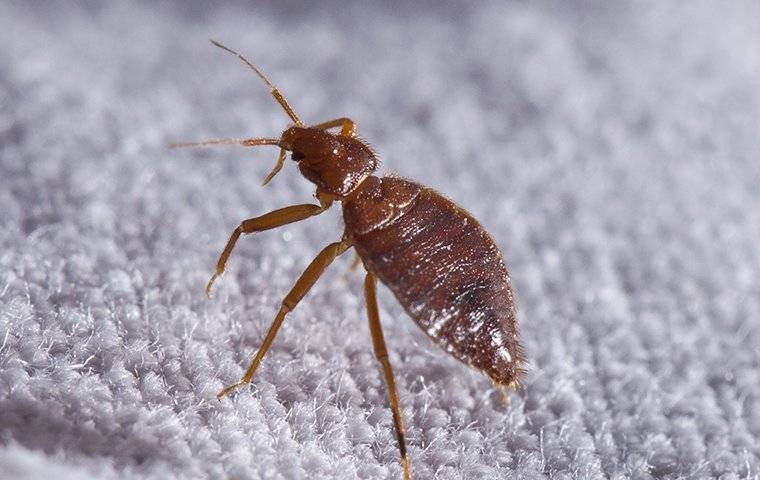 You may think bed bugs aren't a problem for you; that they are only an issue in old motels and rundown apartment buildings, not well-kept homes in Citrus Heights. Unfortunately, bed bugs are a growing problem in residential neighborhoods across the country.
No matter how clean your home, bed bugs can find a way in. They may hitch a ride on your luggage, that new shirt you bought, or even your pant leg after spending a day at the office. If you find yourself with a bed bug problem, call us today. We'll get to work eliminating your infestation with our guaranteed bed bug treatment plan:
Inspection: We will check your home for signs of bed bugs and other pests, to make sure we are treating for the right problem.
Prep: We will provide a list of steps you need to complete to get your home ready for treatment, and help you walk through these steps.
Treatment: We will chemically treat your home to eliminate all bed bugs. This includes carpets, cabinets, and furniture.
Follow-up: We will return two more times over two weeks to re-treat, making sure your problem is taken care of.
Don't let bed bugs keep you up at night. Call us today for our guaranteed effective bed bug services and get back to sleeping soundly in your home.
What Attracts Fleas And Ticks To Citrus Heights Properties?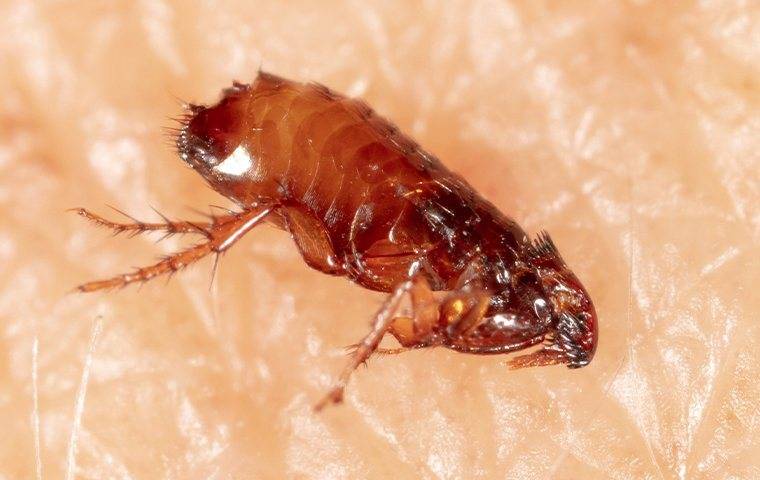 If you have pets, you've probably dealt with fleas and ticks. You know the annoyance they can cause your pets, and the health concerns they bring with them. But where do they come from and why are they in your yard?
Fleas and ticks are attracted to yards that can provide them food and shelter. This food source is any warm-blooded mammal, which unfortunately usually means you or your pets. In many cases, they make it into your yard on the back of another host like squirrels and other rodents. If your yard is longer, or full of thick underbrush or tall grass and weeds, this can also provide shelter for these pests as they search for their next meal.
Commercial Pest Control In Citrus Heights, CA
Running a business is about efficiency. A well-run business has plans in place to deal with any issues they might face, and gets ahead of things before they become a problem. At ProServ Pest Management, we are here to help make sure your pest control needs are taken care of before they come back to cause you a major headache.
Our goal is to protect your business from pests at a price you can afford. Here are just a few of the reasons our clients choose us for all their commercial pest control needs:
Fully customized treatment plans designed for your business's specific pest pressures

Flexible scheduling

24/7 emergency services

Free inspections and estimates

Exceptional service that goes above and beyond your expectations every time
Our technicians undergo constant training to stay up-to-date on the latest advancements in commercial pest control
Whatever your business, we can develop a plan to protect it. Call us for a free estimate today and get back to running your company without worrying about pests.