Professional Pest Control For Citrus Heights, CA Properties
There is a lot to love about living in Citrus Heights, and if you are one of the over 80,000 residents, you know why. You get the beautiful California climate without the craziness of LA or San Francisco, but are still an easy drive to places like Lake Tahoe and Napa Valley. With all the positives, the one thing no one in Citrus Heights loves is the pest problems.
At ProServ Pest Management, we are here to make sure you can enjoy all that Citrus Heights has to offer without worrying about pests. We make it our mission to provide the best in customer service and highest quality treatments at fair prices. Call us today for a free inspection and quote and see what we can do for you.
Home Pest Control In Citrus Heights, CA
When you come home from a long day, the last thing you want to worry about is a pest problem. You've got enough to deal with between work, school, your kids, your hobbies, and everything else going on without also having to worry about an infestation. That's why at ProServ Pest Management, we're committed to providing the highest quality in residential pest control at a fair price.
All our residential services start with an inspection of your property. We will identify any active pest infestations, access points, and conditions that may be conducive to future infestation. We then provide two options for service:
Spray Only: Our less-expensive Spray Only option includes a treatment of your home's exterior perimeter and a full interior treatment.

Premium Service: Our Premium Service option includes all of the treatments in the Spray Only package, as well as nest and cobweb removal, and rodent snap traps.
Whatever service you decide on, we will also schedule follow-up visits at regular intervals to keep your home pest-free all year.
Bed Bug Control: A Guide For Citrus Heights Residents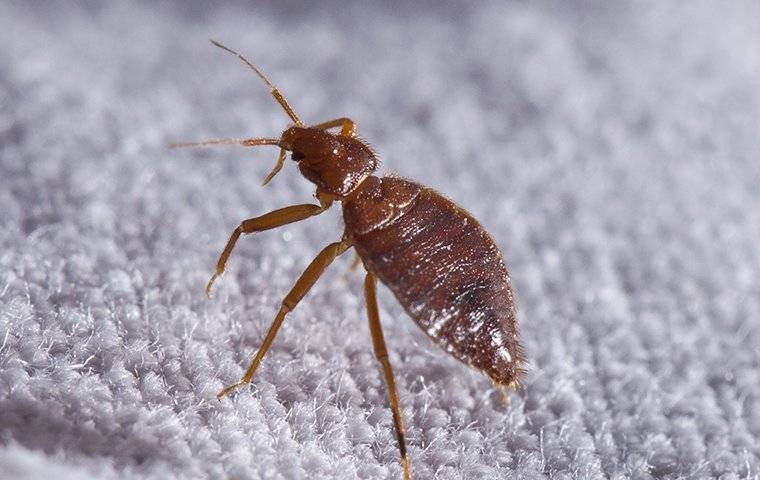 You may think bed bugs aren't a problem for you; that they are only an issue in old motels and rundown apartment buildings, not well-kept homes in Citrus Heights. Unfortunately, bed bugs are a growing problem in residential neighborhoods across the country.
No matter how clean your home, bed bugs can find a way in. They may hitch a ride on your luggage, that new shirt you bought, or even your pant leg after spending a day at the office. If you find yourself with a bed bug problem, call us today. We'll get to work eliminating your infestation with our guaranteed bed bug treatment plan:
Inspection: We will check your home for signs of bed bugs and other pests, to make sure we are treating for the right problem.
Prep: We will provide a list of steps you need to complete to get your home ready for treatment, and help you walk through these steps.
Treatment: We will chemically treat your home to eliminate all bed bugs. This includes carpets, cabinets, and furniture.
Follow-up: We will return two more times over two weeks to re-treat, making sure your problem is taken care of.
Don't let bed bugs keep you up at night. Call us today for our guaranteed effective bed bug services and get back to sleeping soundly in your home.
What Attracts Fleas And Ticks To Citrus Heights Properties?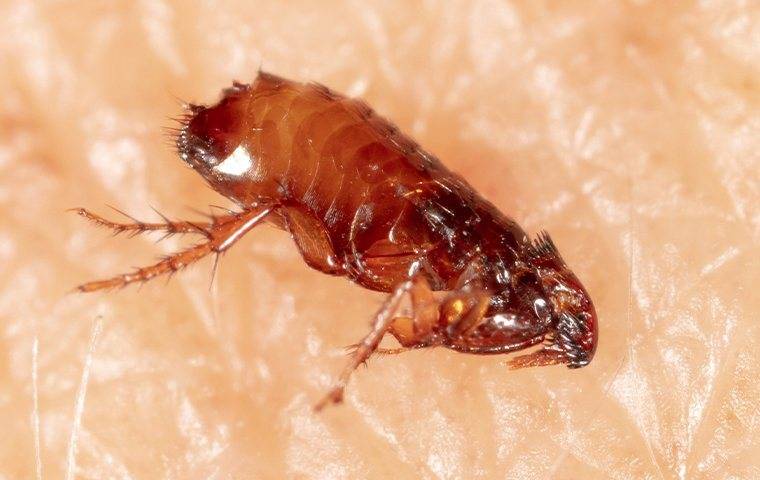 If you have pets, you've probably dealt with fleas and ticks. You know the annoyance they can cause your pets, and the health concerns they bring with them. But where do they come from and why are they in your yard?
Fleas and ticks are attracted to yards that can provide them food and shelter. This food source is any warm-blooded mammal, which unfortunately usually means you or your pets. In many cases, they make it into your yard on the back of another host like squirrels and other rodents. If your yard is longer, or full of thick underbrush or tall grass and weeds, this can also provide shelter for these pests as they search for their next meal.
Commercial Pest Control In Citrus Heights, CA
Running a business is about efficiency. A well-run business has plans in place to deal with any issues they might face, and gets ahead of things before they become a problem. At ProServ Pest Management, we are here to help make sure your pest control needs are taken care of before they come back to cause you a major headache.
Our goal is to protect your business from pests at a price you can afford. Here are just a few of the reasons our clients choose us for all their commercial pest control needs:
Fully customized treatment plans designed for your business's specific pest pressures

Flexible scheduling

24/7 emergency services

Free inspections and estimates

Exceptional service that goes above and beyond your expectations every time
Our technicians undergo constant training to stay up-to-date on the latest advancements in commercial pest control
Whatever your business, we can develop a plan to protect it. Call us for a free estimate today and get back to running your company without worrying about pests.
How To Keep Beetles Off Your Citrus Heights Property
There are thousands of beetle species in the United States alone, so you'll inevitably experience beetles in Citrus Heights, with the severity of the infestation varying. However, there are several things you can do to prevent beetles from becoming an issue.
First, you should inspect the exterior of your home for cracks and crevices where beetles can sneak their way inside. It would help if you replaced damaged screens and weatherstripping on all windows and doors. Then, replace your outdoor lights with LED's and keep them off when possible to not attract pests.
Once you have implemented these prevention tips, you should ensure your home stays clean and free of dust. Using sturdy bins with tight-fitting lids, you should also practice good storage habits, as beetles feed on different fabrics and papers.
Finally, don't hesitate to contact us at ProServ Pest Management for professional pest control services to help keep your home free of beetles and other unwanted critters!
Six Signs Your Citrus Heights Home Has A Cockroach Problem
Cockroaches are frustrating pests when they infest your home because of the size of their infestations, the dangers to health they pose, and how challenging they are to eliminate. The most common cockroach species in Citrus Heights are brown-banded, German, American, Turkestan, and oriental. These species will vary in appearance, but infestations are relatively the same.
Six signs of cockroaches in your home to look out for include:
Eggs
Smear marks
Shed skin
Droppings
Damage to food packages and furniture
Unusual odors
Cockroaches are known as the most challenging pests to get rid of, so working with pest professionals is essential. Citrus Heights residents can trust ProServ Pest Management to get the job done right. Our cockroach control services include indoor treatments from April through October and outdoor treatments from May through September to best protect your home.
Before we start any treatments, we perform a thorough inspection to identify problem areas and fully understand your cockroach control needs. Our methods vary depending on the situation, so contact us at ProServ Pest Management to learn more about our services and how you can get started today!
Why Do I Have Pantry Pests In My Citrus Heights Home?
If there are two things no one wants to think about together, it's food and pests. But many people will experience pantry pests at some point, which are, as the name suggests, pests that infest dry goods.
Common pantry pests in our area are Indian meal moths, rice weevils, and fruit flies. Pantry pests like Indian meal moths and rive weevils often infest homes through goods infested before purchasing. In contrast, fruit flies infest once the ripening fruit is in a home. To prevent any of these pests in your home, we recommend these tips:
Inspect food packaging for signs of damage before purchasing.
Store dry goods in clear plastic or glass containers with airtight lids.
Don't combine new dry goods with old goods.
Clean and dry all produce as soon as you bring it home.
Store produce in the refrigerator when possible.
Throw away any overripe produce and take the garbage out right away.
If you suspect you have infested dry goods, throw them away in the garbage outside right away and thoroughly inspect all other products.
Use garbage cans with tight-fitting lids.
For expert pantry pest control, call us at ProServ Pest Management. With our knowledge and experience, we'll help to eliminate active pantry pest problems.
The Call To Make About Rodents In Your Citrus Heights Home
Rodents are, unfortunately, pests many homeowners will have to deal with at one time or another. Common rodents like Norway rats, roof rats, house mice, and field mice are regular concerns for people in Citrus Heights. No matter the species invading your home, they pose a significant threat to the health and safety of everyone.
Rodents are destructive, whether chewing or shredding different materials, causing contamination, or spreading parasites and diseases. While there are many ways you can attempt to control and prevent rodents in your home, the best course of action is to work with pest professionals.
If you want effective rodent control for your home, look to ProServ Pest Management. Our team of experts utilizes trapping and exclusion work to remove active infestations and prevent future critters from getting inside. When you have an active rodent problem, our technicians return weekly after setting baits and traps for 30 days to remove any captured pests and reset the traps. They will also sanitize when necessary to ensure your family's safety.
Contact ProServ Pest Management to set up a free inspection and estimate for problems with rodents and other pests.