Professional Pest Control For Carmichael, CA Properties
Carmichael is a growing suburb located in the Greater Sacramento metropolitan area. Though many residents enjoy our warm, year-round temperatures, it's important to remember that our hot, humid climate also provides the perfect conditions for many pests to thrive. Protect your Carmichael home or business from the many pests that also live in our area by putting into place an ongoing pest control plan from ProServ Pest Management. Our licensed technicians work hard to provide the most effective service possible. No matter what type of pest problem you're facing, ProServ Pest Management can help. Give us a call today to learn more about all of our commercial and residential pest control options.
Home Pest Control In Carmichael, CA
Your home is your safe haven, somewhere you can spend quality time with your family and relax after a long day. But when pests take over your Carmichael home, they make it impossible to relax. Pests damage property, destroy personal belongings and spread harmful diseases that can make you and your family sick. Protect your Carmichael home and family from pests of all shapes and sizes by partnering with the skilled technicians here at ProServ Pest Management. We are committed to delivering excellent services at affordable prices. Whether you're looking for general pest control solutions or treatments for a specific pest threat, we have you covered. Give your Carmichael home the protection it needs when you turn to ProServ Pest Management. Get in touch with us today for more details about the residential pest control services we have to offer.
Carmichael's Easy-To-Use Guide To Rodent Control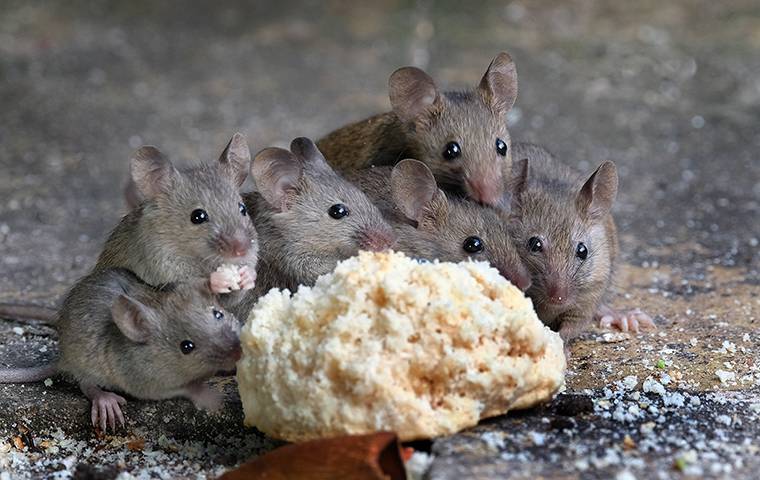 Rodents are common household pests easily recognized by their long front teeth that never stop growing. Rats, mice, and squirrels are a few of the rodents known for causing problems around Carmichael properties. To avoid dealing with rodents in or around your Carmichael home, keep the following rodent prevention tips in mind.
Trim overhanging tree branches away from your exterior walls and roofline,
Pick up uneaten pet food and store dry pet food in airtight containers.
Keep your home and lawn clutter-free to minimize areas where rodents can hide.
Clean your kitchen and eating areas regularly.
Take out the trash regularly and equip your trash cans with tight-fitting lids.
Prevention tips are a great start, but the most effective way to control and prevent rodent infestations is with professional rodent control services from ProServ Pest Management. We'll work with you to eliminate current pest infestations from your property and prevent new ones from occurring in the future.
How Dangerous Are The Stinging Insects In Carmichael?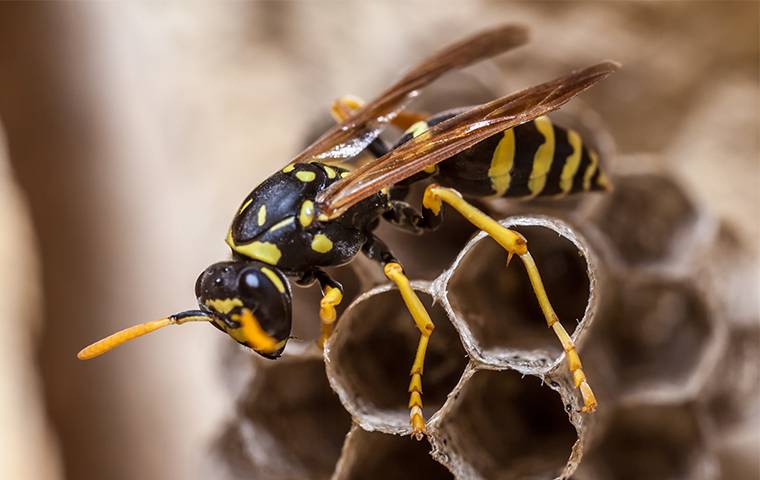 Stinging insects are pests that many people fear. These common insects are equipped with sharp, venomous stingers at the end of their abdomens, hence their name. There are many different types of stinging insects found here in Carmichael, including hornets, bees, and wasps.
They typically live outdoors, but often build their nests inside sheds, attics, and other structures that provide shelter. Stinging insects are beneficial to the environment by pollinating plants and keeping nuisance insect populations under control. However, they are also dangerous pests that cause serious problems when they build their nests on your Carmichael property. Many species of stinging insects become aggressive when their nests are threatened and will attack in large numbers. Some people are also allergic to stinging insect venom, meaning even a single sting could lead to a visit to the emergency room.
The most effective way to keep your Carmichael property free of stinging insects and other pests is with professional pest control services from ProServ Pest Management. We work quickly to eliminate destructive and dangerous pests so that you can focus on more important things. For more details about how we handle stinging insect infestations, turn to ProServ Pest Management today.
Commercial Pest Control In Carmichael, CA
When you run a business, it only takes a small problem to get in the way of your success. And a pest infestation is one problem that can drive away your customers, distract your employees, and even have your business shut down for good. That's why you need an ongoing commercial pest control plan from ProServ Pest Management. At ProServ Pest Management, we understand that there's no such thing as a "one size fits all" approach to pest control. We take the time to listen, observe, and understand the unique needs of your Carmichael business. Our commercial pest control plans are tailored to meet your specific pest management needs. With our professionals on the job, you can rest assured that your business will remain pest-free throughout the entire year. Don't wait for pests to invade your commercial facility and put your reputation on the line. Instead, work with ProServ Pest Management to put into place a comprehensive commercial pest control plan you can trust.