Professional Pest Control For Cameron Park, CA Properties
From the picturesque surrounding scenery to the friendly locals, there's just so much to love about life in Cameron Park, CA. However, while nice, we also live in an area where pests can threaten to invade our homes and businesses at any time of year. That's why professional pest control is a must if you want to keep your home or business safe from these unwanted invaders and the threats they pose.
Proserv Pest Management offers professional residential and commercial pest control solutions that you can count on for all of your pest control needs. Don't let pests damage your home or drive away your customers. Continue reading to learn more about our residential and commercial pest solutions and why you need them for your Cameron Park home or business.
Home Pest Control In Cameron Park, CA
Keeping pests out of your home is no easy task. However, it must be done effectively if you want to keep your home and family safe from the various threats that pests pose. With Proserv Pest Management on your side, you can rest assured you are receiving the most effective residential pest solutions available, thus keeping your family safe from these unwanted invaders.
Initial Inspection
A thorough inspection of your property is key to identifying any problem areas including signs of life, places of harborage, potential entry points, and other conditions conducive to infestations.
Spray-Only Service
This treatment option includes an exterior perimeter treatment, as well as a full interior treatment with effective, but safe, liquid spray.
Premium Service
You can also opt for our premium service which includes our Spray Only service, as well as rodent snap traps, web removal, and nest removal.
Follow-Up Service
While we do offer one-time services, we recommend regularly scheduled follow-up services to prevent future infestations from taking place. These follow-up services include exterior treatments and interior treatments upon request.
To learn more about our residential pest services, give us a call at Proserv Pest Management today.
Additional Services
In addition to our basic residential pest control services, we also offer these additional pest-specific services:
Bed Bug Control
Cockroach Control
Rodent Control
Cockroach Control: How To Stop Cockroaches On Cameron Park Properties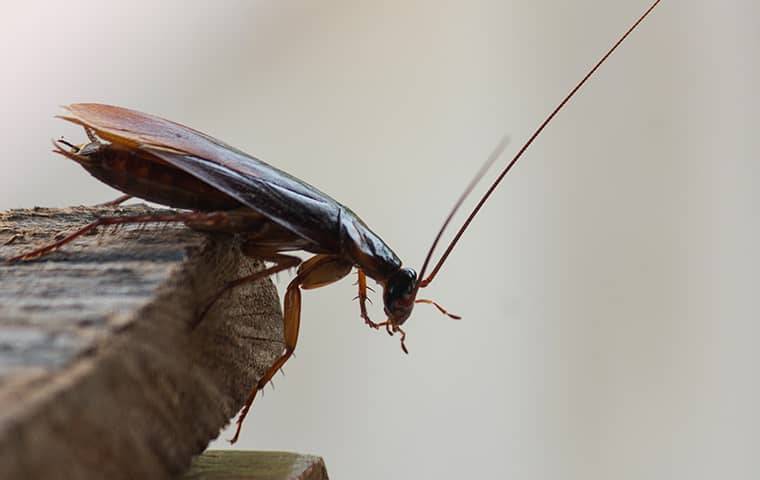 Cockroaches are unsightly pests that are common property-invaders here in Cameron Park. What's worse, they can spread harmful bacteria and human pathogens which can lead to dangerous diseases. Therefore, you need to know the steps you can take to keep cockroaches out of your property. These include removing factors that attract cockroaches and sealing off potential entry points. To keep cockroaches out of your property, you should:
Store all food in airtight containers or the fridge.
Wipe up spills immediately.
Store trash in bins with tight-fitting lids and take out the trash before it overflows.
Use dehumidifiers to address moisture buildup.
Install door sweeps under exterior doors.
Fill in cracks in the foundation with caulk.
For more cockroach prevention advice, or for assistance in dealing with an infestation, contact Proserv Pest Management today.
What Is The Best Method For Getting Rid Of Bed Bugs In Cameron Park?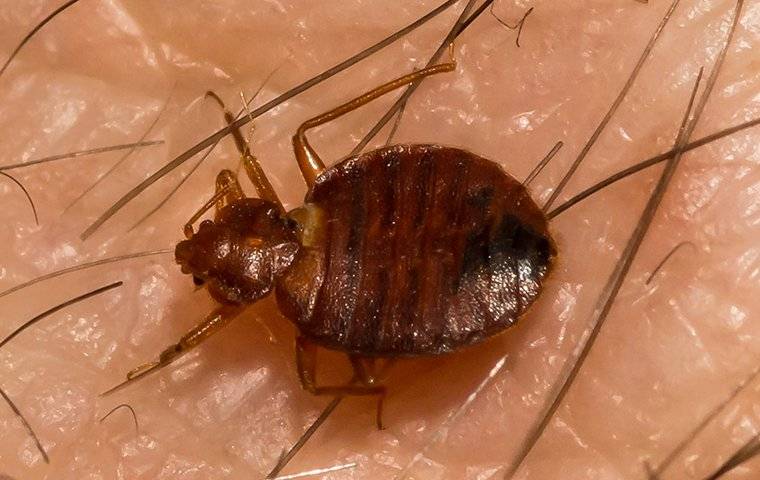 Bed bugs are small parasitic pests that feed on the blood of humans as we sleep. As such, they can frequently be found in beds, mattresses, and box springs. However, bed bugs will spread throughout a home if they are not dealt with effectively and promptly. To effectively eliminate bed bugs from a home you need control solutions that work. Unfortunately, most of the DIY treatments that people turn to aren't all that effective.
If you are dealing with bed bugs in your Cameron Park property, you need professional service that works. You need bed bug control solutions from Proserv Pest Management. Our Bed Bug Control service is designed to effectively eliminate entire bed bug infestations from homes so that they don't come back. Give us a call today to learn more about our bed bug control solutions.
Commercial Pest Control In Cameron Park, CA
When pests invade a business, they can cause all sorts of issues. They can damage property, harm employees, and keep customers away. If you don't want pests hurting your bottom line, you need a commercial pest control plan from Proserv Pest Management.
We begin by performing a thorough inspection of both the interior and exterior of your property, looking for entry points, pest activity, and other conducive conditions. Based upon our findings, we will develop a treatment plan specific to your business needs, whether that be treatments for active infestations, preventative services, or both. Follow-up services can be scheduled on a weekly, bi-weekly, or monthly basis depending on your needs.
For effective, thorough, and affordable commercial pest services, contact Proserv Pest Management today.
Facilities We Service
Apartment Complexes
Bars & Restaurants
Hotels
Office Buildings
Storage Units
Warehouses