Professional Pest Control For Cameron Park, CA Properties
From the picturesque surrounding scenery to the friendly locals, there's just so much to love about life in Cameron Park, CA. However, while nice, we also live in an area where pests can threaten to invade our homes and businesses at any time of year. That's why professional pest control is a must if you want to keep your home or business safe from these unwanted invaders and the threats they pose.
Proserv Pest Management offers professional residential and commercial pest control solutions that you can count on for all of your pest control needs. Don't let pests damage your home or drive away your customers. Continue reading to learn more about our residential and commercial pest solutions and why you need them for your Cameron Park home or business.
Home Pest Control In Cameron Park, CA
Keeping pests out of your home is no easy task. However, it must be done effectively if you want to keep your home and family safe from the various threats that pests pose. With Proserv Pest Management on your side, you can rest assured you are receiving the most effective residential pest solutions available, thus keeping your family safe from these unwanted invaders.
Initial Inspection
A thorough inspection of your property is key to identifying any problem areas including signs of life, places of harborage, potential entry points, and other conditions conducive to infestations.
Spray-Only Service
This treatment option includes an exterior perimeter treatment, as well as a full interior treatment with effective, but safe, liquid spray.
Premium Service
You can also opt for our premium service which includes our Spray Only service, as well as rodent snap traps, web removal, and nest removal.
Follow-Up Service
While we do offer one-time services, we recommend regularly scheduled follow-up services to prevent future infestations from taking place. These follow-up services include exterior treatments and interior treatments upon request.
To learn more about our residential pest services, give us a call at Proserv Pest Management today.
Additional Services
In addition to our basic residential pest control services, we also offer these additional pest-specific services:
Bed Bug Control
Cockroach Control
Rodent Control
Cockroach Control: How To Stop Cockroaches On Cameron Park Properties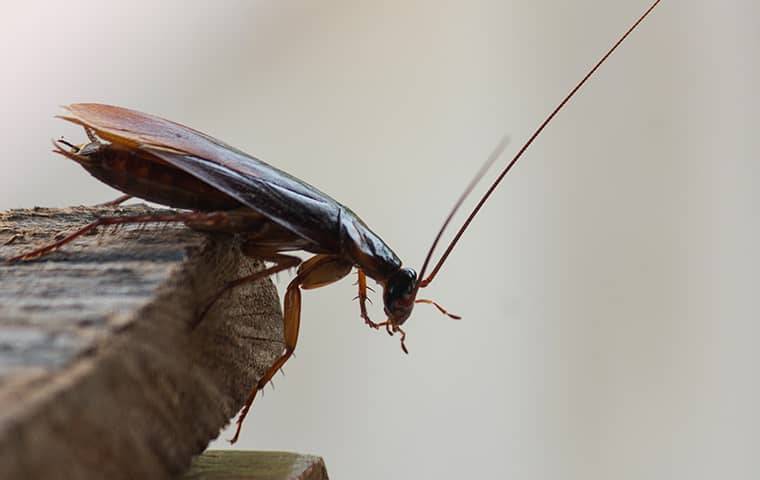 Cockroaches are unsightly pests that are common property-invaders here in Cameron Park. What's worse, they can spread harmful bacteria and human pathogens which can lead to dangerous diseases. Therefore, you need to know the steps you can take to keep cockroaches out of your property. These include removing factors that attract cockroaches and sealing off potential entry points. To keep cockroaches out of your property, you should:
Store all food in airtight containers or the fridge.
Wipe up spills immediately.
Store trash in bins with tight-fitting lids and take out the trash before it overflows.
Use dehumidifiers to address moisture buildup.
Install door sweeps under exterior doors.
Fill in cracks in the foundation with caulk.
For more cockroach prevention advice, or for assistance in dealing with an infestation, contact Proserv Pest Management today.
What Is The Best Method For Getting Rid Of Bed Bugs In Cameron Park?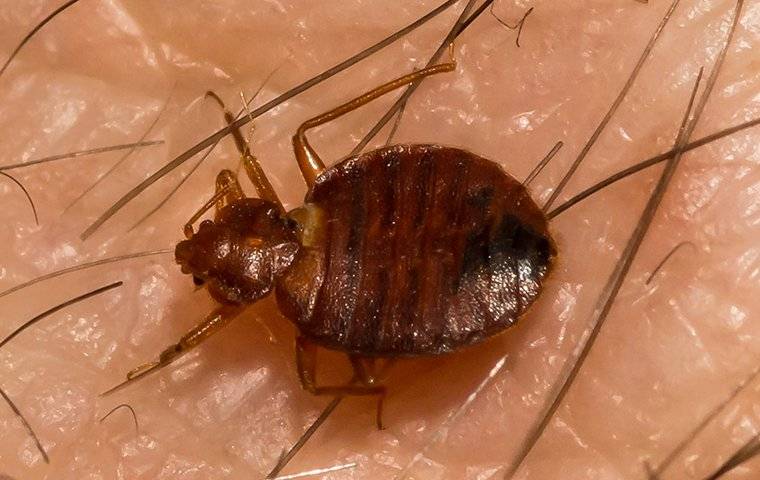 Bed bugs are small parasitic pests that feed on the blood of humans as we sleep. As such, they can frequently be found in beds, mattresses, and box springs. However, bed bugs will spread throughout a home if they are not dealt with effectively and promptly. To effectively eliminate bed bugs from a home you need control solutions that work. Unfortunately, most of the DIY treatments that people turn to aren't all that effective.
If you are dealing with bed bugs in your Cameron Park property, you need professional service that works. You need bed bug control solutions from Proserv Pest Management. Our Bed Bug Control service is designed to effectively eliminate entire bed bug infestations from homes so that they don't come back. Give us a call today to learn more about our bed bug control solutions.
Commercial Pest Control In Cameron Park, CA
When pests invade a business, they can cause all sorts of issues. They can damage property, harm employees, and keep customers away. If you don't want pests hurting your bottom line, you need a commercial pest control plan from Proserv Pest Management.
We begin by performing a thorough inspection of both the interior and exterior of your property, looking for entry points, pest activity, and other conducive conditions. Based upon our findings, we will develop a treatment plan specific to your business needs, whether that be treatments for active infestations, preventative services, or both. Follow-up services can be scheduled on a weekly, bi-weekly, or monthly basis depending on your needs.
For effective, thorough, and affordable commercial pest services, contact Proserv Pest Management today.
Facilities We Service
Apartment Complexes
Bars & Restaurants
Hotels
Office Buildings
Storage Units
Warehouses
How Flea Infestations Start In Cameron Park Homes
Flea infestations can occur in Cameron Park homes nearly overnight and without a homeowner's knowledge. Some of the most common ways that these issues arise include:
Rodents and wildlife: These types of pests are some of the most frequent spreaders of fleas because they are also a food source for fleas. Rats, mice, skunks, raccoons, and other creatures live in conditions that fleas look for as well, which makes them susceptible to picking them up.
Household pets: Dogs and cats that spend time outdoors are very likely to pick up fleas, especially if they encounter unknown animals or are untreated. They are also an ideal target for fleas because their blood is the perfect food source for these pests.
Neighbors with infestations: Fleas are parasites that are capable of jumping and spreading quite easily. If homeowners have neighbors with infestations, they will commonly develop their own.
Individuals: Because fleas usually live outdoors in areas of tall grass, it's very possible for people to pick up these parasites and bring them directly into their own homes.
Flea infestations in Cameron Park can be crafty when they develop, but they can also be very tough to eliminate because of how quickly they reproduce and where they hide. At ProServ Pest Management, we help homeowners eliminate their flea problems and prevent new ones from developing, guaranteed. For more information on flea control, please call us today.
Four No-Sweat Ant Prevention Tips For Cameron Park Homeowners
Ant problems are a common occurrence for Cameron Park homeowners for a variety of reasons, but with four no-sweat tips, they don't have to be an issue:
Seal up openings. To keep ants from getting inside, look for any opening, no matter how small. For cracks and crevices in foundations, use silicone-based caulk. And for gaps around doors and windows, try weatherstripping. Always keep protective screens in good condition as well.
Keep things clean. Ants are attracted to food in lots of forms that include everything from crumbs to leftovers. Be sure to tidy up after cooking, take out the trash routinely, and always store pantry items in sealed containers.
Deal with leaks. Ants are also lured to moisture in its various forms, which includes things like condensation build-up, leaks, and drips. Always shut off fixtures after using the shower or sink, use dehumidifiers where necessary, and check outdoor plumbing routinely.
Work with professionals. The most reliable way to prevent and eliminate ant problems is with help from a trusted pest expert. Routine treatments will create a protective barrier while also eliminating ants that already exist.
At ProServ Pest Management, we provide year-round ant control that addresses the root cause of ant problems, and we guarantee our results. For more information on our services, please contact us today.
Why You Should Call The Pros About Rodents In Your Cameron Park Home
If you notice the presence of any rodents in your Cameron Park Home, the wisest decision that you can make is to bring in the help of professionals. One of the most important reasons why professional assistance is necessary is because rodents reproduce very quickly and these types of infestations will not resolve themselves. Rats have the ability to have six litters a year, while mice can have eight and produce somewhere around 50 offspring annually.
You might also want to enlist the help of a professional because rodents are adaptable creatures that have nocturnal tendencies, hide in places that you can't access, like inside your walls, and are capable of entering your property in ways that you can't prevent, like through sewer systems and unimaginably small openings.
But perhaps the most important reason to seek professional help is because of the health risks that rodents can bring into your home. Rodents leave behind urine, saliva, and droppings that can lead to hantavirus, tularemia, leptospirosis, and salmonellosis, while also exacerbating allergies and asthma. Rats can also scratch or bite people, which can lead to rat-bite fever. For more information on Cameron Park rodent control for your home, contact ProServ Pest Management today.
Why Stinging Insects Near Cameron Park Homes Require Professional Help
Stinging insects in Cameron Park are some of the most hazardous pests for homeowners and they require professional attention because of this fact. Pests like bees, wasps, and hornets all have territorial tendencies and they will attack anyone who they feel is a threat to them. This can leave people with severe allergic reactions that include: difficulty breathing, swelling, muscle aches, and hives.
In addition to the sheer amount of danger that stinging insects pose, one of the most important reasons to enlist the help of professionals is for complete nest removal. Most stinging insects will return to an old nest in order to determine if a property is still viable, which means that it's crucial to eliminate all nests, old and new, to prevent future issues. This is a task that is best left to the professionals for its potential dangers and difficult nature. For more information on stinging insect control, call ProServ Pest Management today.