Rodent Control Made Easy For Sacramento Property Owners
January 15, 2023
Rodent prevention is essential in keeping your family and home safe. These pests can enter your home through very small openings and breed very rapidly, establishing large populations very quickly. For this reason, finding an expert Sacramento pest control company like ProServ Pest Management that knows how to get rid of rodents is vital in ridding your home of this pest.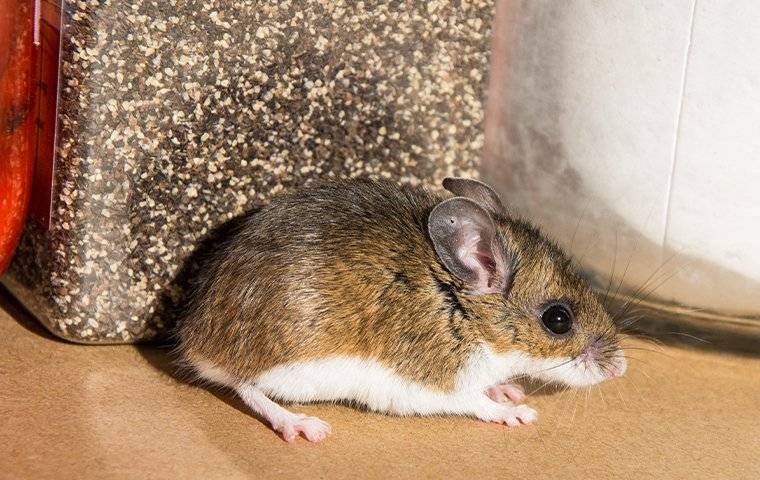 How To Identify Common Types Of Rodents In Sacramento
Different types of rodents in Sacramento we need to look out for are:
The Norway rat is a large rodent that can cause significant damage to property by gnawing through lead pipes and plastic. They are vectors of serious diseases including rat-bite fever.
The roof rat lives in the upper areas of buildings and in the tops of trees. They carry fleas and may spread certain rare diseases.
The house mouse is a rodent that can fit through an opening as small as a dime and can cause property damage by chewing through insulation and drywall.
If you see signs of rodents in Sacramento, your best option is to contact a professional pest control service. ProServ Pest Management is just a phone call away.
Rodents Can Spread Disease And Damage Property
Rodents enter our Sacramento homes when the weather gets colder, moving in and making themselves comfortable. They bring with them health hazards, spreading pathogens that may cause salmonellosis and hantavirus, and can chew through electrical wires and wood, causing possible structural damage. They also carry disease-causing pests like fleas, ticks, and lice.
Preventing a rodent infestation is easier than removing them once they've moved in, so securing your home against mice and rats and staying alert to signs of their presence are important steps in staying safe from an infestation.
The Many Hassles With Do-It-Yourself Rodent Control
When using DIY techniques to get rid of rodents, it's easy to believe that an over-the-counter product is all you need to do the trick. These products can be messy, however, and, although they can cut down on a rodent population temporarily, rodents may become used to them or avoid them entirely.
When trying to learn how to keep rodents away from your home, taking steps to prevent a rodent infestation is a positive step toward rodent control.
Here are five simple rodent control tips to try:
Store food in containers with airtight lids or place into the refrigerator and put pet food items into airtight containers.
Wipe down cooking surfaces, counters, and tables, and anywhere crumbs may fall.
Place garbage and recycling into containers with lids and put outside your home.
Seal any entry points leading into your home, including cracks and crevices, and areas where pipes and utilities enter the home. Replace weatherstripping around windows and doors and install door sweeps on exterior doors.
Inspect any bags, boxes, or packages you bring into your home. Rodents are notorious hitchhikers.
If, after trying these steps to prevent rodent infestations, you still suspect a rodent infestation, contact the experts at ProServ Pest Management to help eliminate the problem.
The Best Way To Get Rid Of Rodents And Keep Them Away
Contacting a professional Sacramento rodent control company is always the best way to be certain of complete rodent control, and the experts at ProServ Pest Management know how to get rid of rodents in your house using the most effective, eco-friendly pest control methods. We offer year-round pest control services and work with you to find the perfect solution to keep your family and home protected and rodents under control. Reach out today to get started and to learn more about our residential and commercial pest control services in Sacramento.
Next