Do You Have Cockroaches In Your Auburn Home?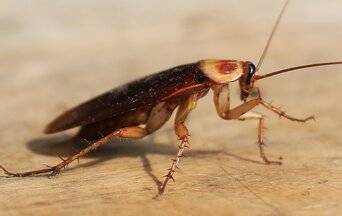 Cockroaches are common insects that thrive in our warm, semi-tropical climate. They often invade Auburn homes while foraging for sources of food, water, and shelter. These disturbing pests prefer to live in dark, moist places where they can hide and breed. Despite your best efforts to keep them out, cockroaches are capable of flattening their bodies to squeeze through small gaps to invade your home. The first step to protecting your Auburn property from pests is learning how to identify signs of their presence. Keep an eye out for the following signs to identify if cockroaches are living in your Auburn home.
Unpleasant odors without an identifiable cause. This smell usually grows stronger as your infestation worsens.
Oval-shaped egg cases (also known as oothecae), which are often found behind furniture and other hidden areas.
Small cockroach droppings, which look similar to coffee grounds or black pepper.
Adult cockroaches themselves. If you spot a cockroach crawling around in your home, there's a good chance that many more are hiding nearby.
If you believe cockroaches are living in your Auburn home, don't hesitate to contact the professionals here at ProServ Pest Management. We're ready to deliver ongoing pest control services that provide long-term results. Don't wait for cockroaches to invade your home and threaten the health of your family. Instead, turn to ProServ Pest Management for excellent cockroach control solutions you can trust.
Three DIY Bed Bug Control Methods To Avoid In Auburn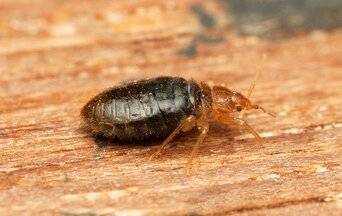 Over the last two decades, bed bug infestations have become an increasing problem in the United States. Whether you own a residential or commercial property, you don't want to find these small, blood-feeding pests living there. To protect your Auburn property from bed bugs, it's tempting to turn to online DIY bed bug control methods. However, most forms of DIY bed bug control are a waste of time and effort. Some of the most commonly used, ineffective DIY bed bug control methods include:
1. Sprinkling baking soda around areas where bed bugs typically hide, such as your mattress, furniture, and areas around your bed. There is no evidence to suggest that baking soda is a successful way to remove bed bugs.

2. Spraying bed bug-infested areas with rubbing alcohol. Unfortunately, in order to effectively kill bed bugs, the rubbing alcohol solution must contain an alcohol percentage of 90% or above, which can cause health hazards for you and your family.

3. Vacuuming your carpets and floors regularly. While this is an effective bed bug prevention method, it won't get rid of an existing bed bug infestation in your home.
DIY bed bug control methods might seem like the easiest solution, but the best way to eliminate bed bugs from your Auburn property is with professional pest control services from ProServ Pest Management. We're ready to defend your property from all kinds of pests, including bed bugs. Give us a call today to request your free quote.